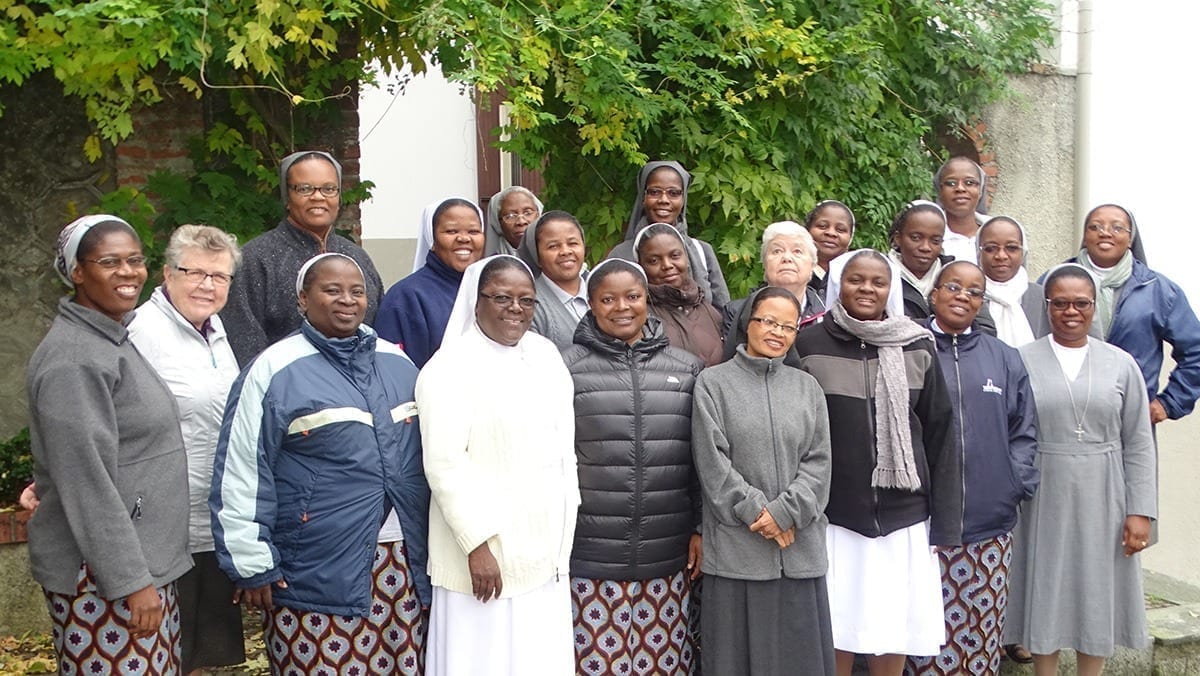 Mornese (Italy). From October 7th to November 3rd, 2018, nineteen Daughters of Mary Help of Christians from five Provinces participated in the Mornese Project in French: 7 from the Province of Congo (AFC), 2 from East Africa (AFO), 2 from the Province of Madagascar (MDG), 2 from the Province of Canada-United States (SEC), and 7 from the Province of Haiti (HAI). The experience was led by Sister Clémentine Têtê of the AFO Province, Sr. Rose Kigalu of the AFC Province, Sister Victoria Ulate of the Youth Pastoral Sector, and Father Placide Mukundi, SDB, who gifted us with his priestly ministry.
The experience took place in three stages: Rome, Turin, and Mornese. In Rome the participants met witnesses of the Christian faith through the visit to the monuments, the Basilicas of St. Peter, St. Paul Outside the Walls, Saint Mary Major, and the Catacombs and Assisi. The apostles and witnesses to the faith are a visible sign that giving one's life to follow Christ is an adventure of love, faith, and hope.
On Friday 12 October, the participants traveled to Turin with a stop in Florence, to get to know the famous churches and monuments of great Christian artists and authors. During this second stage, they traveled to different places to meet Don Bosco, his life, and his works. Becchi, Chieri, Valdocco witness to the determination, the courage, the resilience of Don Bosco who never backed away from adversity to realize his dream … the dream at nine years. The great heart and the audacity of the Saint led to the foundation of the two Salesian Congregations: It is Mary who did everything. One participant shared: "The visits have revived our Oratorian heart and strengthened our being a living Monument of gratitude to Mary Help of Christians".
In the third stage, in the footsteps of Mary Domenica, the participants discovered the joy of drawing from the source to know their identity. As Daughters of Mary Help of Christians, treading on the holy land of the origins is learning from Maïn the art of building today's communities together in simplicity, joy, humility as we read in the letters of Mary Domenica.
One participant shared: "The fire of God's love still burns in the walls of the School as in in Nizza. The well of Mornese still gives the water that purifies and vivifies hearts that wish to leave for distant lands and bring the fire of love to America. This fire should not die … and as it happened for us, we hope that every Daughter of Mary Help of Christians can have this experience of the origins and revive the flame of her vocation and her total gift to the Lord in the footsteps of Maïn and the first community of Mornese. We thank those who have made this experience possible".