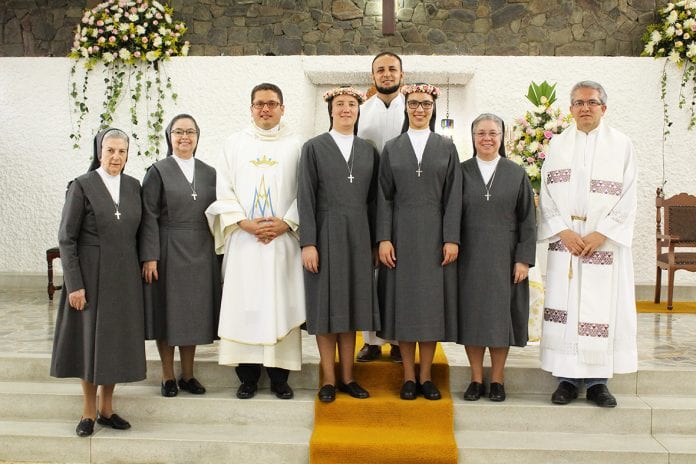 Medellin (Colombia) On 4 and 5 August 2020, the Province of Santa Maria Mazzarello (CMM) celebrated the 148th anniversary of the Institute's foundation, accepting the mandate "I entrust them to you" and thanking God for the gift of the religious vocation according to the charism of Don Bosco and Mother Mazzarello.
On August 4, the Provincial, Sr. Marleny Patiño, welcomed three postulants who celebrated the Rite of Initiation into Religious Life. The young women, two from the CMM Province and one from the St. John Bosco Province of Venezuela (VEN) – who could not be present due to the health emergency of Covid-19 -, listening to the voice of God, responded as Samuel "Speak Lord, for your servant is listening" (1 Sam 3:10). During the celebration, they received the medal that identifies them as Novices and, like the first disciples, they accepted Jesus' invitation to go where He lives and to stay there with Him (Jn 1:39).
On August 5, at Mary Help of Christians School in La Ceja, two Daughters of Mary Help of Christians pronounced their "yes forever" to God. With Perpetual Profession, they commit themselves to live for God with an undivided heart, in joyful service to young people, according to the Salesian charism. The celebration took place in front of a small number of people due to health restrictions, while the FMA, family, and friends were able to follow the event via live streaming.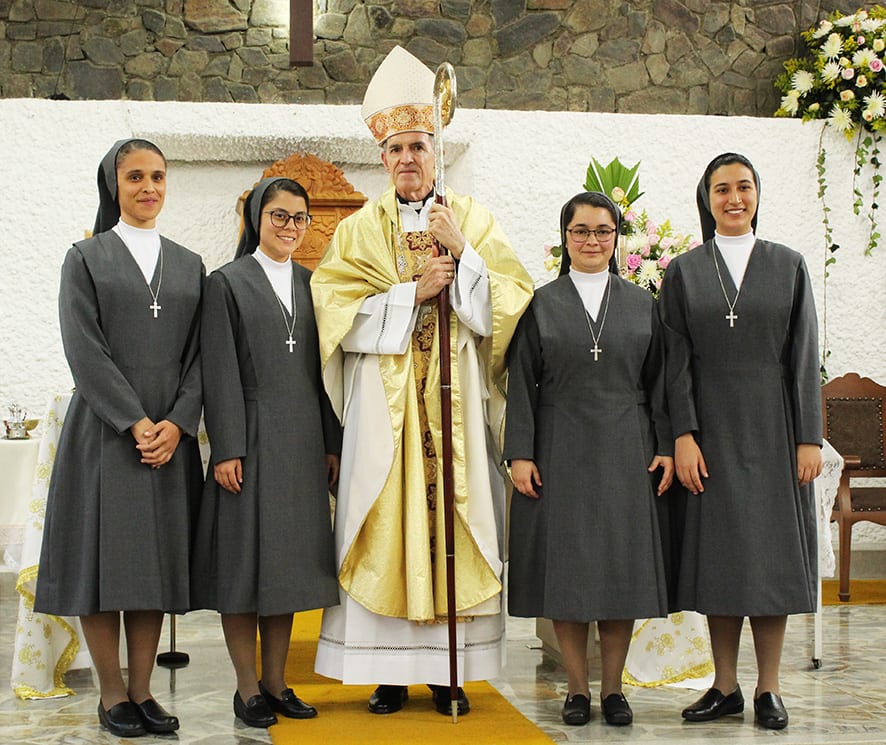 In the afternoon, also in La Ceja, the First Religious Profession of four young women took place. After having lived the time of the Novitiate, they gave themselves freely to God, who called them by name to live in community and transmit to young people the joy of responding to His call.
On the same day, the FMA of the Province raised their praise to God and to Mary Help of Christians for the gift of the Salesian vocation spent every day for the salvation of young people, with the Sisters of the Community, with whom they share the joy of fidelity. In particular, the Renewal of the Vows of the Temporary Professed FMA, and the Anniversaries of two FMA who rejoiced for their 25th, eight for their 60th and three for their 70th of Profession were all celebrated.