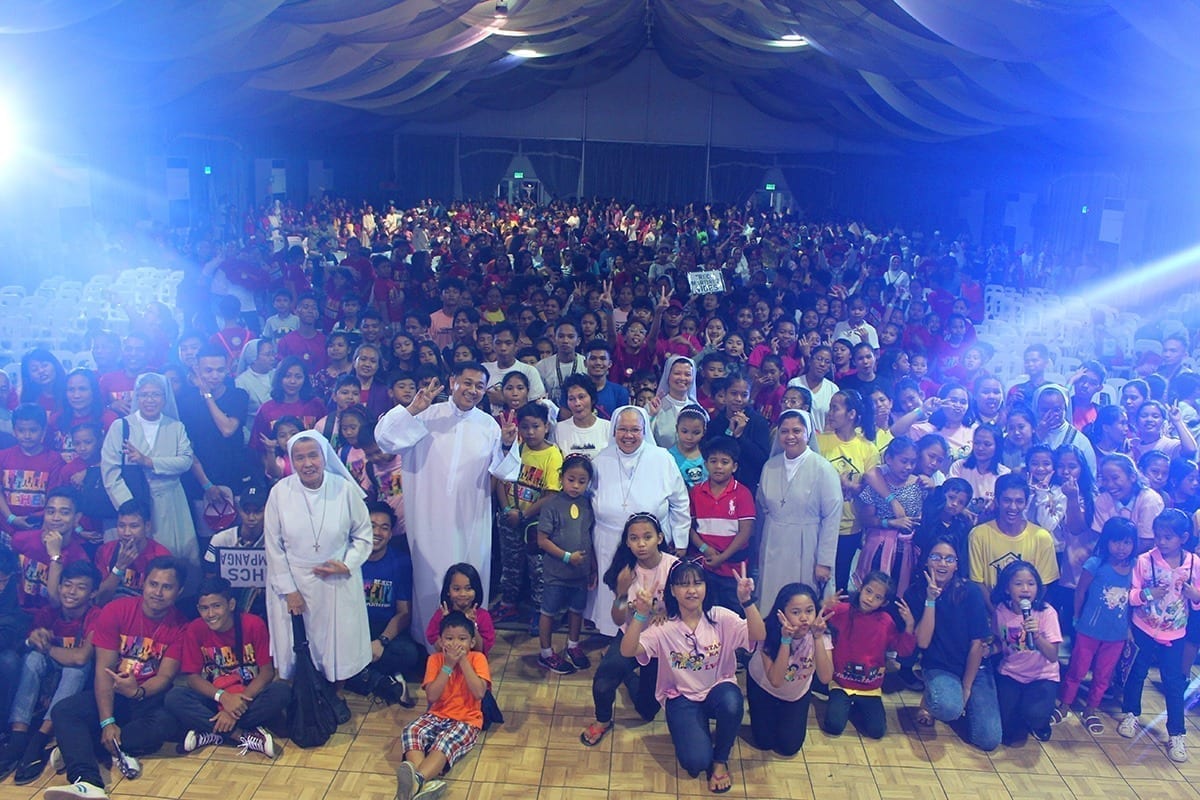 Laguna (Philippines). On 1 December 2018, at the Enchanted Kingdom amusement park in St. Rosa, Laguna City, the Laura Vicuña Foundation of the Daughters of Mary Help of Christians (Philippines) organized a time of celebration and amusements as a Christmas present for 1000 poor children and young people accompanied by parents, catechists, and FMA from 12 FMA oratory centers in Metro Manila, Laguna, Pampanga, from 10 Child Protection Clinic centers in Metro Manila, and from VIDES in Cavite.
Upon arrival, the children and young people enjoyed their lunch, and then had fun on the rides with the FMA and parents.
After playing, children and young people gathered to celebrate the Eucharist. They listened to Sr. Mabel Pilar, the Provincial of the Philippines, as she invited them to enjoy the beauty of the day, to welcome Jesus into their hearts, and to thank God for the benefactors who support the Laura Vicuña Foundation.
The participants gratefully received the benefactors and park owners who had collaborated with the FMA and reminded the children that Jesus is the reason for the Feast.
The Eucharistic celebration was presided over by Father Jay David, SDB who in his homily urged young people: to forgive, help those in need, go to Mass and to Confession, and to dedicate time to their family. After Mass, children and young people received a snack and Christmas gifts.
The Laura Vicuña Foundation (http://lauravicunafoundation.weebly.com/about.html), coordinated by Sr. Victoria St. Ana FMA, was founded in 1990 to educate children in need and to promote their integral development. The FMA collaborate with lay professionals in the fields of economics, law, and social assistance, and face the phenomena of street children in Metro Manila, abused girls, young people who cannot go to school, children at risk, and exploited minors.