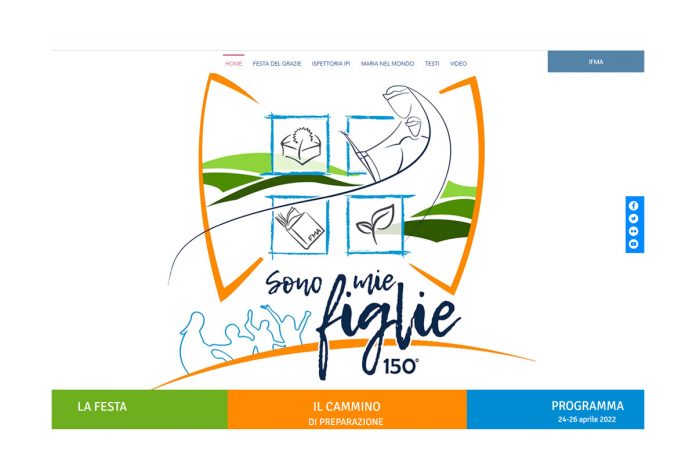 Rome (Italy). On the Website www.festadelgrazie.org the Journey is online to prepare for the 2022 World Feast of Gratitude of the Institute of the Daughters of Mary Help of Christians, which will take place on 24, 25, 26 April 2022 in Turin, Mornese, Nizza, in the Piedmont Province of Mary Help of Christians (IPI) with the theme:
"They are my daughters"
www.festadelgrazie.org is a meeting place in which to network with FMA, Educating Communities, lay people, and young people of the Salesian Family to express gratitude to Mother Chiara Cazzuola and to prepare to live with renewed enthusiasm, on the 150th anniversary of the Foundation of the FMA Institute, the charismatic event of the World Feast of Gratitude.
THE JOURNEY
The website offers the resources to explore the theme as an Educating Community, according to three key words that mark the weeks:
CALL (28 March – 3 April), associated with the city of TURIN and the phrase "Take care of them, they are my daughters";
IDENTITY (4 April – 10 April), at MORNESE, with the phrase "You are a living Monument";
ACCOMPANIMENT (18 April – 24 April) at NIZZA, with "Mary walks in this house".
For each week, resources are offered for living community celebratory or formative moments in preparation for the Feast:
– a historical cue with a short presentation video, from the Feast of Gratitude YouTube channel, a Historical Source and a Comment;
– a biblical cue with the presentation of three women from the Old Testament – Esther, Ruth and Debora – an image, a refrain for prayer, and a Psalm;
– some commitment proposals related to an action to be carried out as a community.
THE PRESENCE OF MARY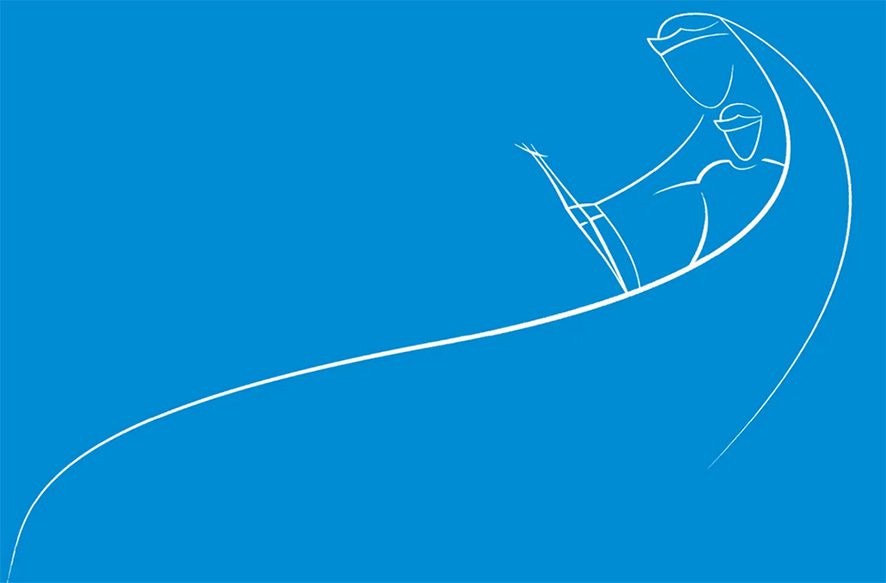 The presence of Mary, inspirer of the FMA Institute, Mother and Teacher, Help of Christians who accompanies the FMA in their life and in history, is the guiding thread of the journey of preparation and realization of the feast. Turin, Mornese, and Nizza are the places that take you back to a history that has seen, from its origins and then over time, the intervention of Mary.
To emphasize the presence of Mary in the world, the image with a short caption of the Madonna who most represents each nation in the world where the Daughters of Mary Help of Christians are present will be shared.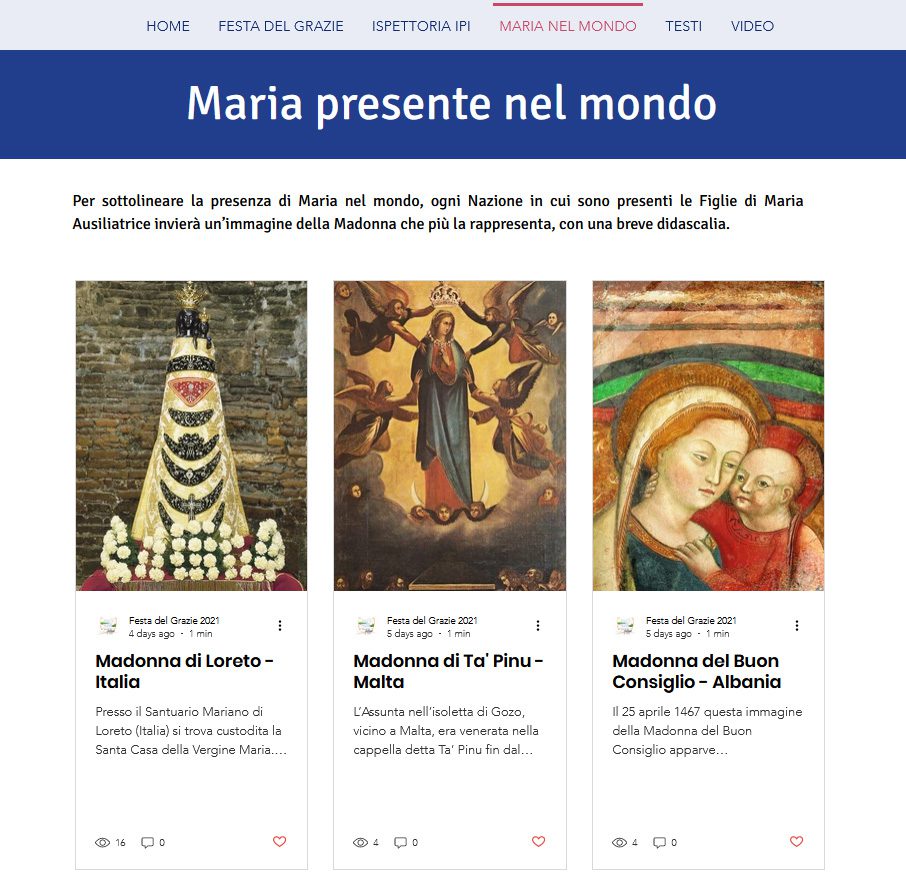 «Do not forget the grace of the origins, the humility and smallness of the beginnings that made God's action transparent in the life and message of those who, filled with amazement, began this journey» (Pope Francis to CG XXIV).