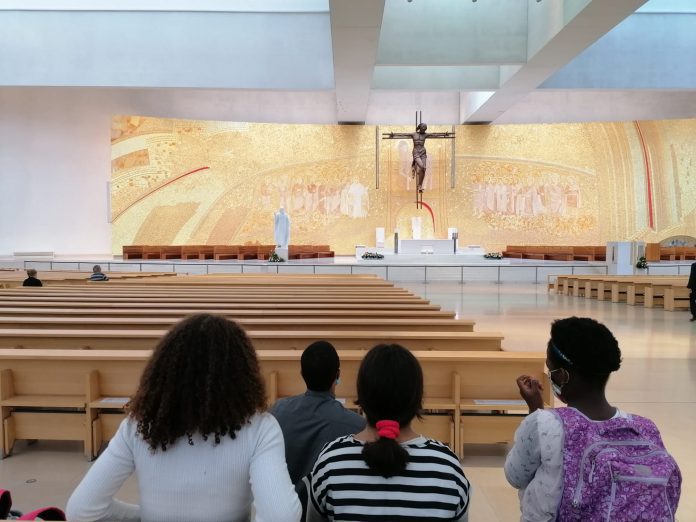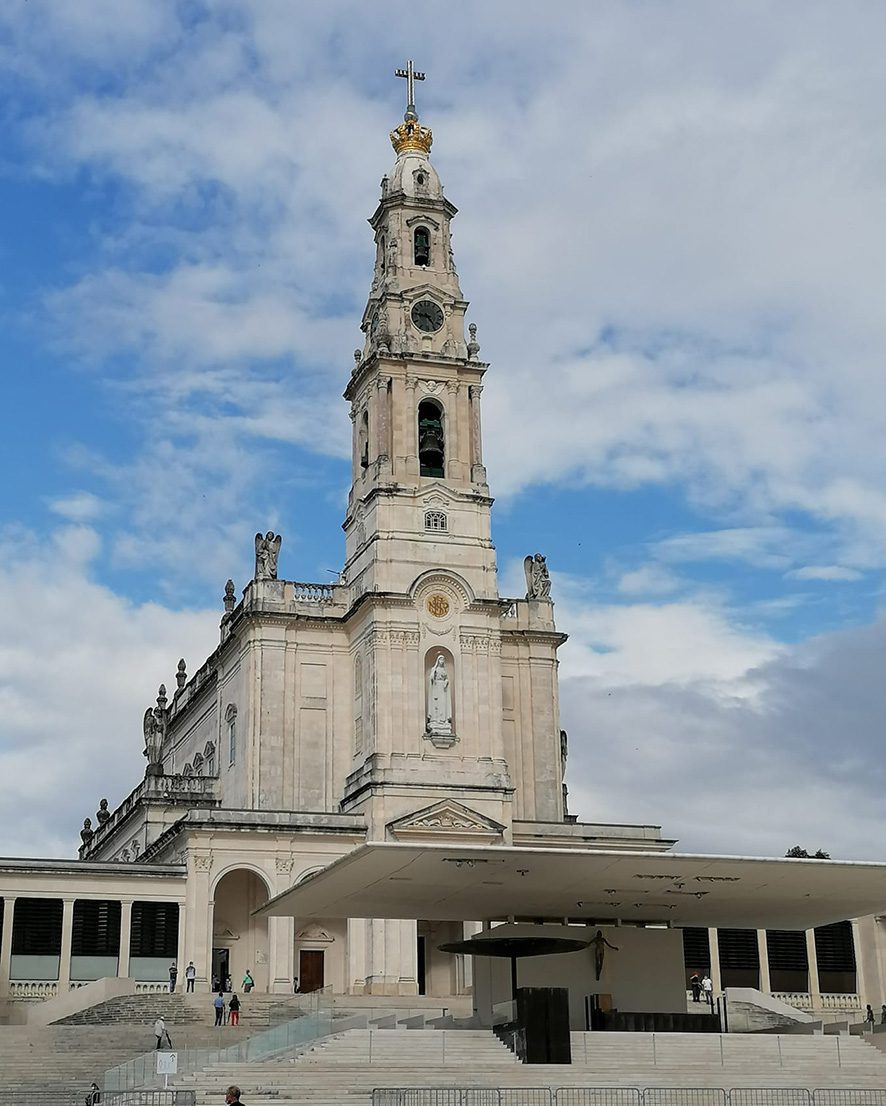 Setubal (Portugal). On 15 September 2021, the Community of St. Anna House of Setubal, of the Daughters of Mary Help of Christians of O. L. of Fatima Province (POR), made a pilgrimage to the Shrine of Fatima to entrust the school and pastoral year to Mary.
The children and young girls of the Reception House participated in the pilgrimage, along with some members of the Educational Team and some FMA from the Community.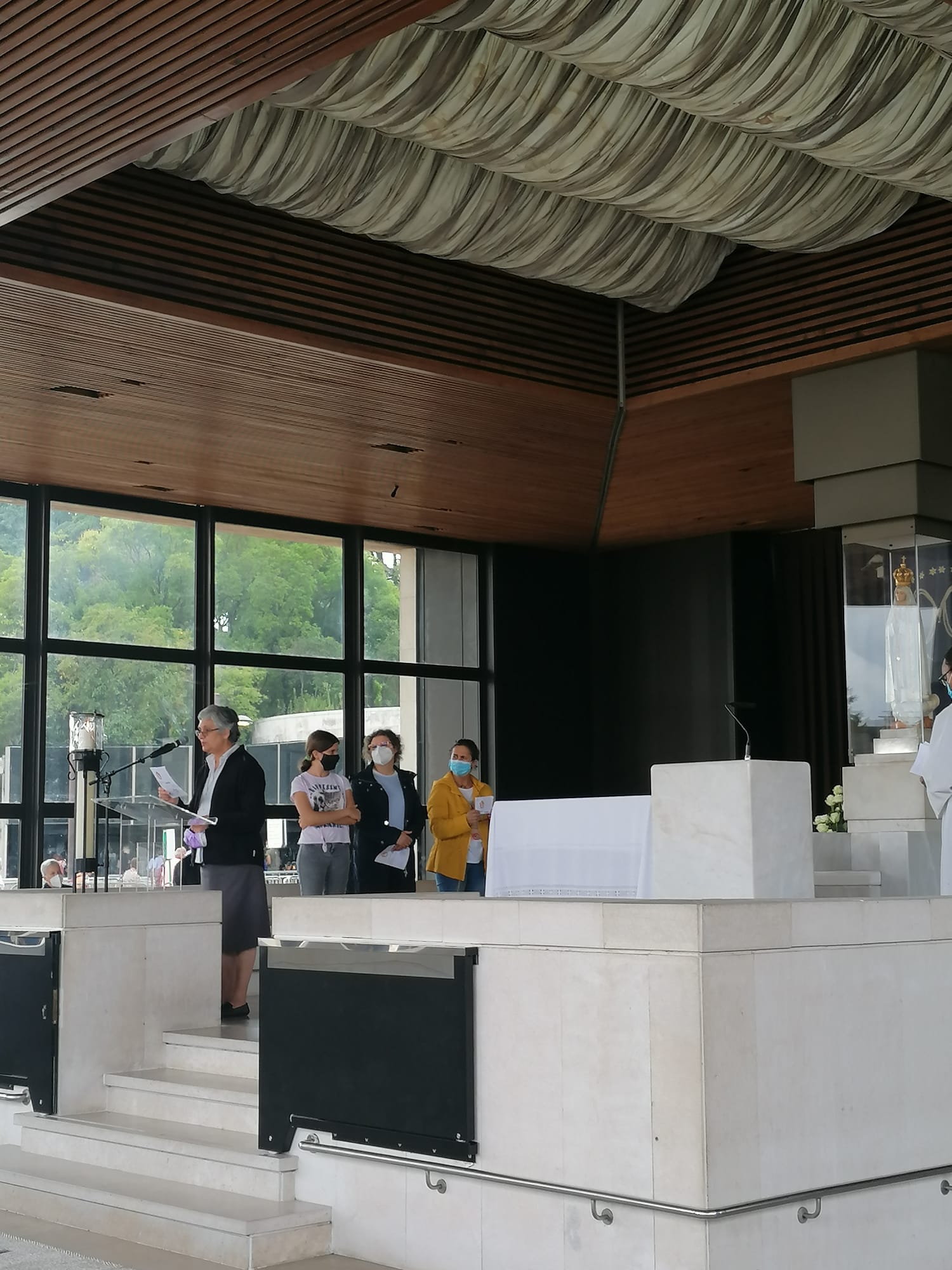 The day began with a visit to the House of the Little Shepherds Lucia, Jacinta, and Francesco, three children of great simplicity who, on 13 May  1917, witnessed the apparition of the Our Lady, whose story was told to the girls by the Animator, Sr. Santos Maria da Conceição.
Fr. Claudio, from the Diocese of Setubal, accompanied the group and presided over the Eucharist on the Hungarian Calvary, the end point of the Via Crucis offered by the Catholics of Hungary. In his homily, the priest spoke of Mary's womb and how Jesus came into the world 'simply', from the womb of a woman.
Fr. Claudio then led the small group visit to the Basilica of the Most Holy Trinity in Cova de Iria, the place of the Apparition, using a game to discover the most representative places.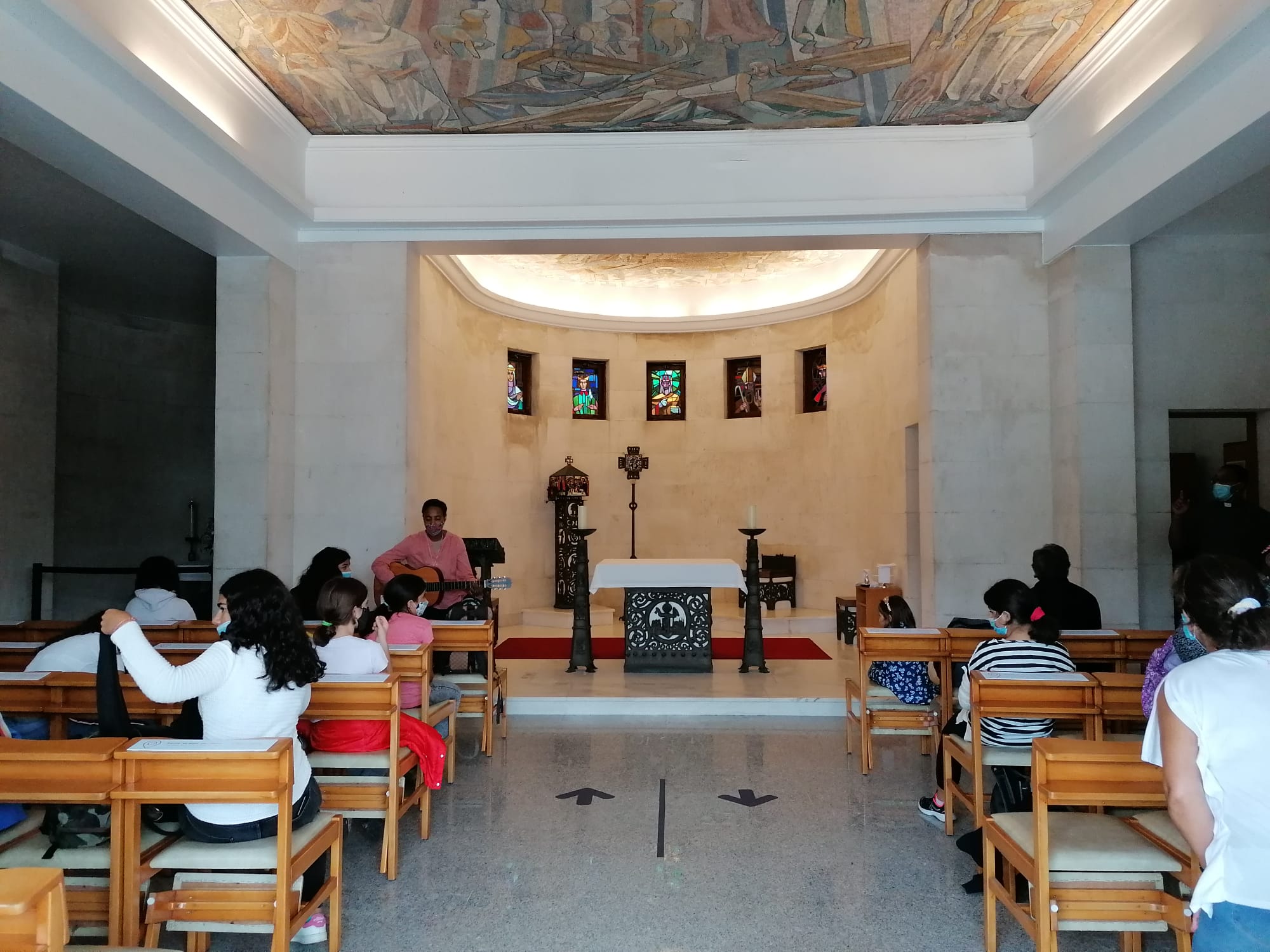 In the Chapel of Adoration, the central place of the Shrine, Sr. Linda Vieira conducted a meaningful time of silence and dialogue with God, to present to Him the hardships and joys.
In the Basilica of Our Lady of the Rosary, with Sr. Santos Maria, the girls had the experience of feeling close to the little shepherds, children like them who had the grace to contemplate Our Lady when they were still 'small in stature', but with a big and humble heart.
The visit to the House of Fiammelle (little flames), the museum space of the Francesco and Jacinta Marto Foundation,  which through the exhibition of some personal objects and artistic representations offers visitors a reading of the life of the two Blesseds.  This opened the girls to amazement and helped them to understand more deeply the path of holiness of the little shepherds.
The Community pilgrimage ended with a moment of prayer presided over by Fr. Claudio in the Chapel of the Apparitions, with the consecration of hearts and the entrustment of the year to Our Lady of Fatima for a peaceful beginning. The young people lived an experience of light, with the opportunity to know and learn more about the Miracle of the Apparition of Our Lady to three ordinary children just like them.