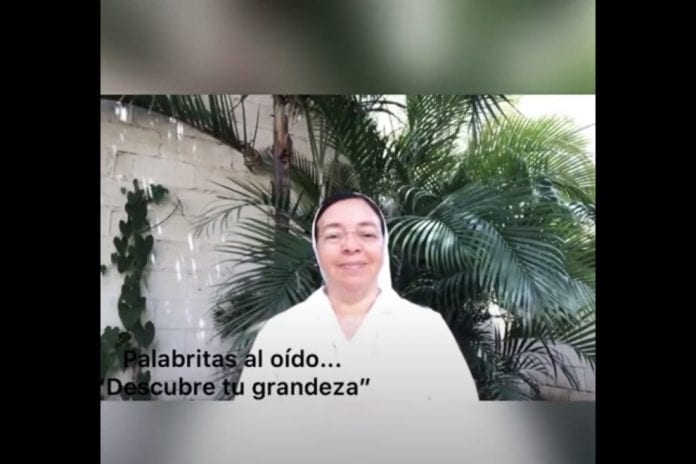 Santiago de los Caballeros (Dominican Republic) To reach young people, students, and families in the time of lockdown due to the Coronavirus epidemic, the Daughters of Mary Help of Christians of the Province of Saint Joseph of the Antilles (ANT), who manage the Higher Institute for Teacher Formation "Emilio Prud´Homme "of Santiago de los Caballeros, thought to produce small videos with formation content.
The idea was born in April 2020, when the Government of the Dominican Republic declared a state of emergency for the COVID-19 pandemic and all face-to-face educational and pastoral and recreational activities were suspended. Encouraged by the Communication Coordinator, the FMA of the Province thought of making small weekly videos with a different title based on the pastoral context for which they were produced.
"Thinking about the young people of our complex, Emilio Prud´Homme, who should have gone to virtual teaching, I remembered the method Don Bosco used to quickly reach his boys and speak to their hearts. I thought of using the same terms as Don Bosco to remember that precious way of communicating, with a few words, but of great impact," explains the Dean of the Higher Institute for Teacher Formation, Sister Ana Julia Suriel Sánchez, FMA.
"Little words in the ear" (Palabritas al oído) is published weekly on the social channels of the Province and is a video of just over two minutes. Its brevity makes it accessible to young people who can listen to it in a short time. The desire of the FMA is that it also has a vocational impact and that it helps them reflect on their life. The topics addressed are based on positive psychology and spirituality. The video is uploaded every week in the virtual classrooms of the students of the Emilio Prud´Homme University Campus, as a good morning message that the students see at the beginning of their lessons, deepen, and assimilate it as a life lesson.
It is a welcome and awaited initiative, not only by young people, but also by educators and adults who consider it enriching.