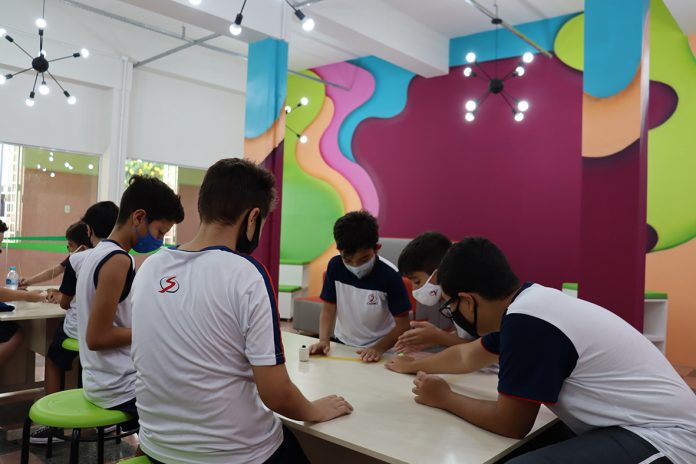 Guaratinguetá (Brazil). On 16 March 2022 the School of Carmo in Guaratinguetá, of the Our Lady Aparecida Province (BAP), School of the Salesian Network of Brazil (RSB), inaugurated the "Space Maker-STEAM", a learning space dedicated to creativity, collaboration, and education as a dynamic process.
These are three distinct environments, with brightly colored walls and furnishings, which offer spaces suitable for teamwork, information exchange, manual work with interactive learning experiences and situations.
The inauguration took place in the context of the 130th anniversary of the presence of the Daughters of Mary Help of Christians in Brazil. Guaratinguetá was the first destination of the FMA who arrived in Brazil in 1892, thus reaffirming, together with the value of tradition, the commitment to bring to the curriculum current and innovative subjects and methodologies, such as robotics, Maker-STEAM culture, Educommunication, and others.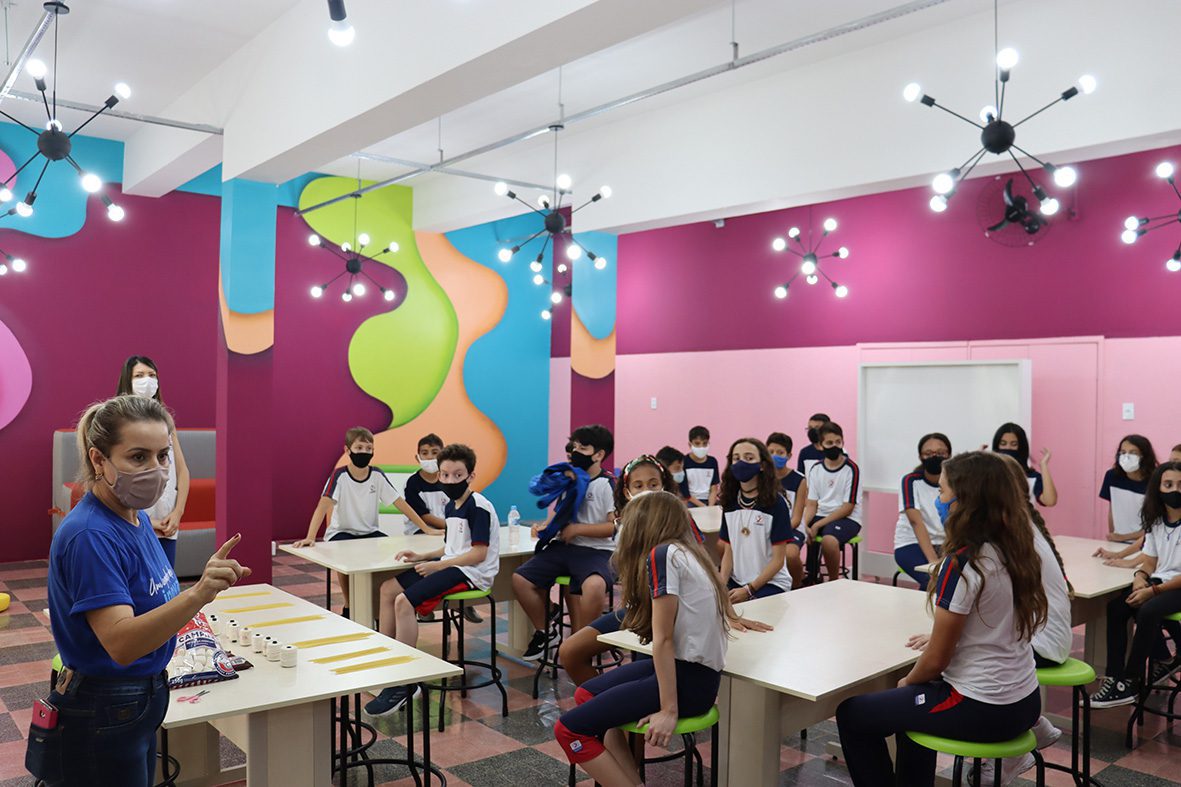 The "Maker Movement" takes its cue from "do it yourself" combined with technology, to stimulate children and teenagers to create, modify, repair or change everyday objects, instead of throwing them away, taking into account the care for our Common Home. STEAM is an acronym for the areas concerning the environment and methodology: Science, Technology, Engineering, Art, and Mathematics, using the basics of the methodology in the 5 phases: investigate, discover, connect, create, and reflect.
Don Bosco said that "Young people have intelligence in their hands". This new space allows the students of the do Carmo School to experience various creative moments that are important for their development and integral human formation.
A video recounts the creation and fruition of the "Space Maker-STEAM".