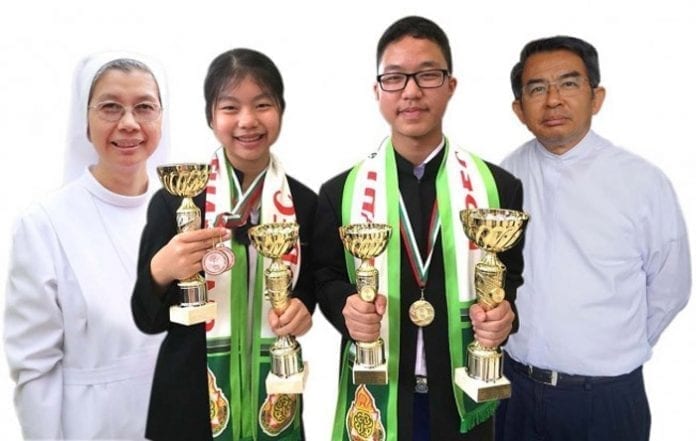 Hatyai (Thailand). Good news for the whole Salesian school: two Salesian Thai students, from the Science, Mathematics, English (SME) program of the "Saengthong Vitthaya" and "Thinadukro" schools, brought prestige to the nation and their Institutes by obtaining recognition at the Mathematics Championships which took place in Bulgaria.
As representatives of Thailand, the two students took part in the International Competition of Mathematics in Bulgaria, in the categories "International Competition of Elementary Mathematics" and "World Youth Mathematics Competition".
The two students won both in group and individual competitions, bringing home numerous medals and trophies.