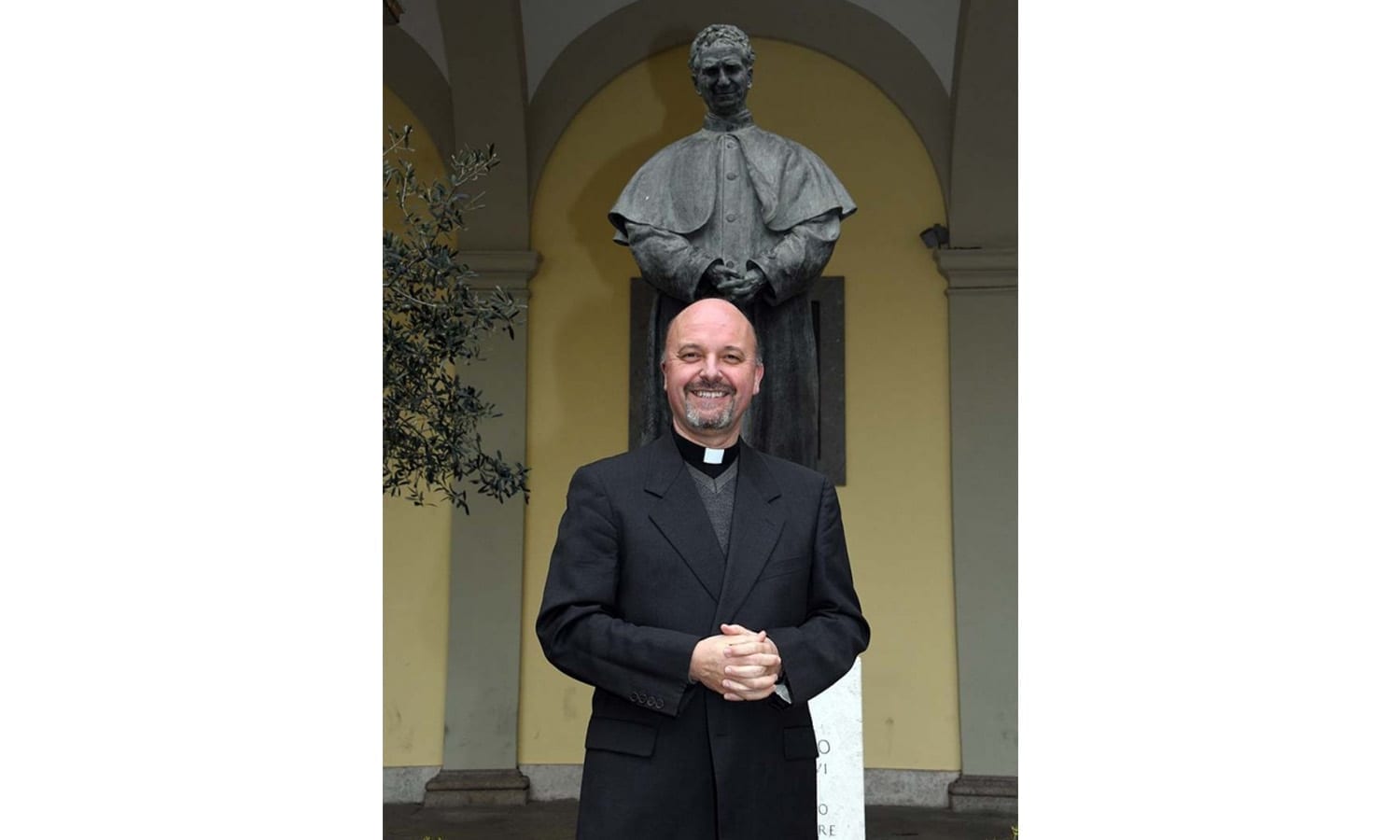 Rome (Italy). The 28th  General Chapter of the Salesian Congregation elected Fr. Stefano Martoglio, current Councilor for the Mediterranean Region, as Vicar General of the Salesians of Don Bosco for the 2020-2026 sexennium.
Fr. Stefano Martoglio was born on 30 November 1965 in Turin. He entered the Monteoliveto Novitiate in Pinerolo (Italy) in 1984 and made his First Profession in the Basilica of Mary Help of Christians in Turin-Valdocco on 8 September 1985 and his perpetual vows on 27 September 1992 in Castelnuovo Don Bosco (Italy). He was ordained a priest in Turin on 11 June 1994.
He served the Salesian community as Councilor for the Pinerolo and St. Domenico Savio works in Turin-Valdocco, then in 2004 he became the Director of the Mother House of the Salesian Congregation in Turin-Valdocco.
In 2008 he was appointed Superior of the Piedmont and Valle d'Aosta Special Circumscription.
General Chapter and was part of the 27th  General Chapter Pre-Chapter Commission.
The 27th  General Chapter elected him as First Regional Councilor for the Mediterranean.
The Institute of the Daughters of Mary Help of Christians expresses gratitude for Don Stefano's Yes and entrusts it to the Help of Christians of Don Bosco to support him in the commitment as the Rector Major's first collaborator in animating the life and religious vocation of the Salesian Congregation.
Greetings Fr. Stefano from all the Daughters of Mary Help of Christians and FMA educating communities in the world!