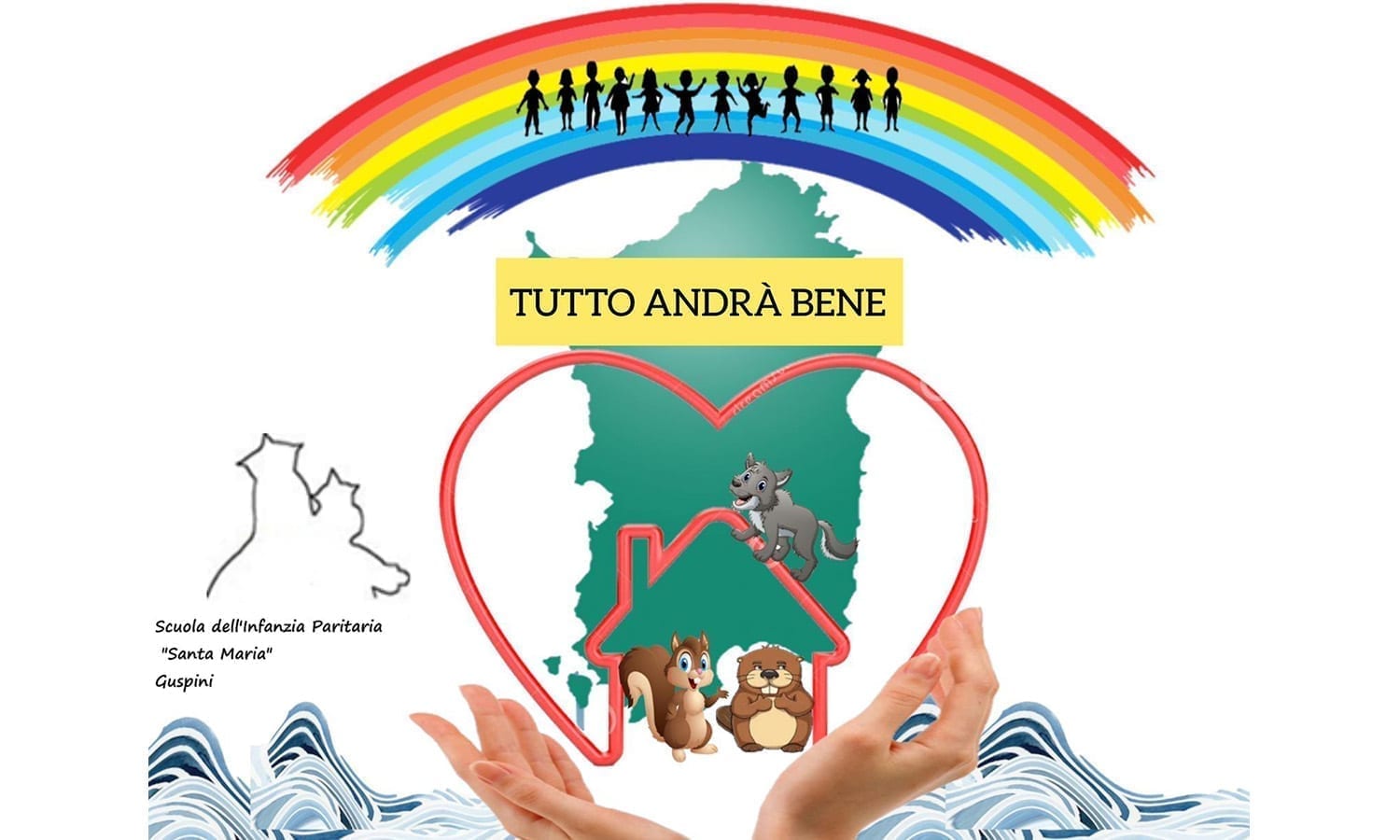 (Rome, Italy). North, South, Center, what this great Italy has in common: the School, its teachers, its students, parents, and School Leaders who in the time of the 'coronavirus' emergency believe in education and invest in online education.
Altogether, a little disbanded initially, committed to rediscovering the pleasantness of the rules, the serenity of the family, the path of collaboration and dialogue.
The testimony of the teachers of the Santa Maria di Guspini Kindergarten in Sardinia (Italy) is shared, as they remain alongside the children, support them, and continue to do 'distance' teaching.
"For all of us teachers, the coronavirus period is really hard. We went to work to overcome the insurmountable wall of "DISTANCE". We asked ourselves to be able to find a suitable method "to do distance learning"! We said to each other: our job is not made of cards, coloring books … our job is our passion, it is our love for children … But how do you do distance learning when the essential ingredient is missing: "The relationship", made of looks, smiles, embraces, and spontaneous kisses, of voices that change according to what we want to communicate, of dried tears due to a contested game, of magic formulas and magic powder with which we manage to interrupt the childish noise of sweet chatter … "
We thought about giving up, then we stopped to think about our squirrels, our little wolves, our marmots, and us without all of them, without our daily lives, without Sister A. ready every morning to welcome everyone with a smile, a joke and a laugh. We thought of Sister G. always present and caring with adults and children. We believed in what UNITES us, which is not physical closeness, but rather that subtle and invisible thread called Love, Affection, Warmth, what your Children have taught us with their Smiles and their unparalleled spontaneity! Here, it was enough to think of them to bring down the wall of 'distance'. Here we are, in the form of cartoons, with our voices, it will be little, but we are there, because we want to be close to our little children and get infected with good humor, smiles, and a lot of hope! We are sure that everything will be fine! Come on squirrels, marmots, little wolves, and come on Families.
Accompanied by this thought for our families and our children, every day we send simple activities, the account of a story narrated with our voices, always with our cartoons, or the creation of the didò, necklaces made with pasta, of the Slime, the little gift for Father's Day, and of course, we did not forget to celebrate with a special video, the birthday of every child who has a birthday in this period.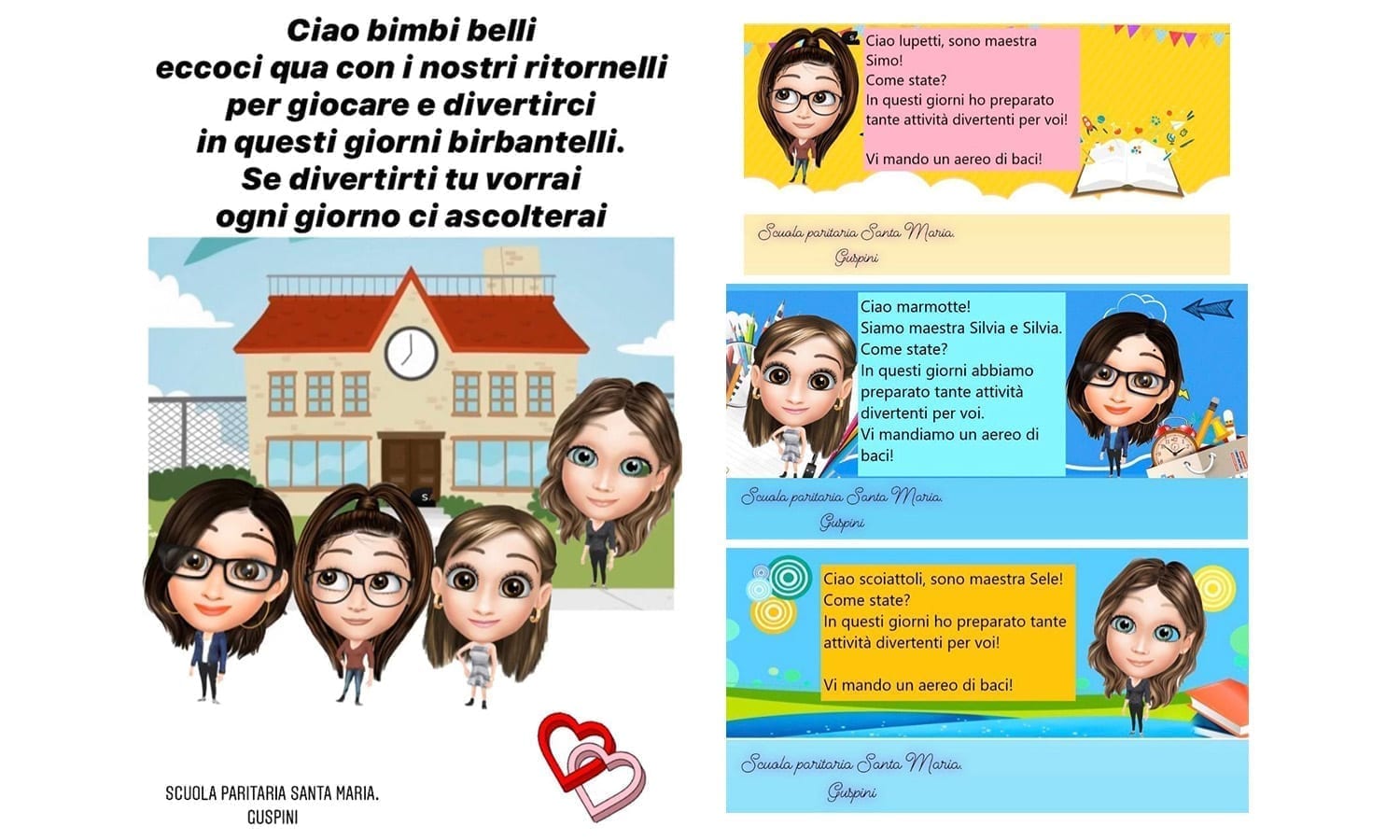 "Everything will be OK". As Santa Maria Nursery School, we joined this initiative in a somewhat special way! We represented ourselves like this, all united under the same sky decorated by a splendid rainbow. In our house, the three animals could not missing: the little wolf, the marmot, and the squirrel, symbols representing the three sections.
And finally Sardinia, we are sustained by the hands of Mary Help of Christians so very dear to us.
We do not lose hope and together we can say and hope that "EVERYTHING WILL BE OK"! (Selena Dessì).