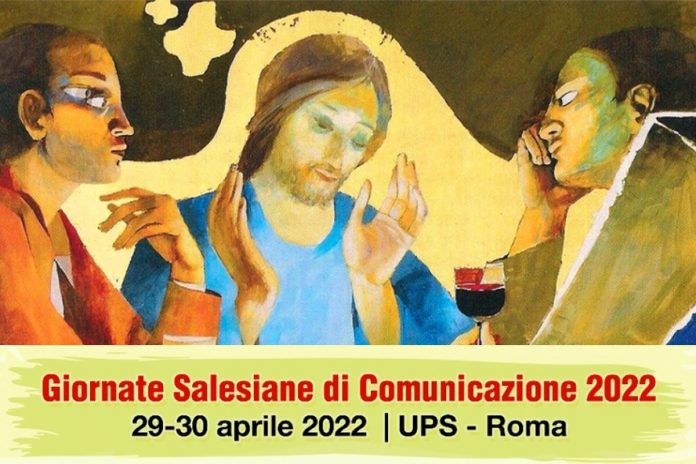 Rome (Italy). On 29 and 30 April 2022, at the Salesian Pontifical University (UPS) in Rome, the Salesian Communication Days are held, an appointment which, after the interruption due to the Covid-19 pandemic, involves in presence of young people in initial formation of the Salesians of Don Bosco, of the Daughters of Mary Help of Christians, and of other religious Congregations, to encourage formation in communication.
The two days of reflection are organized by the Social Communication Dicastery of the Salesians of Don Bosco, by the Social Communication Sector of the Institute of the Daughters of Mary Help of Christians, by the Faculty of Communication Sciences of the Salesian Pontifical University in Rome, and by the Pontifical Faculty of Education "Auxilium" of Rome.
Approximately 150 participants are expected at the event, inspired by the Message of the Holy Father for World Communications Day (GMCS) 2022, Listen with the ear of the heart, in which the theme "Being Christian in a changing world" will be explored.
The General Councilors for Social Communication, Fr. Gildasio Mendes, SDB and Sr. Ausilia De Siena, FMA, will be present for the work of the Days. On the evening of 29 April, the Mother General of the FMA Institute, Sr. Chiara Cazzuola, and the Superior of the Preprovince Mary Seat of Wisdom of the UPS, Fr. Maria Arokiam Kanaga, will give the 'Salesian Goodnight'.
The program includes for the opening, the introductory talk by Fr. Giulio Albanese, Combonian missionary and communicator, on the theme of the Message of GMCS 2022, which will be followed by a time of reflection and sharing in mixed groups on how to live and communicate as Christians today in a changing world. In the thematic evening some video interviews and themed songs made by the participants will be shared.
On Saturday morning, after the Eucharistic Celebration presided over by Fr. Gildasio Mendes, work will continue in the Workshops chosen by the participants on topics related to the theme, with attention to the dimension of communication: the Christian as artisan of peace, integral ecology,  challenges of gender identity, scandals in the Church, creativity in the liturgy,  religious imagery presented on audiovisual platforms, consecrated persons and the network, today's reality of the youth universe, and the credibility of the individual.
The experience of the Salesian Communication Days, which began about ten years ago, highlights the attention of the two Congregations of the Salesian Family to activate among their members, starting with the youngest, wide-ranging communication formation processes.  In fact, the communication that we want to propose does not aim only to offer techniques and tools to be used with young people, but to develop an awareness and a communication action at the service of the people who meet in the mission.