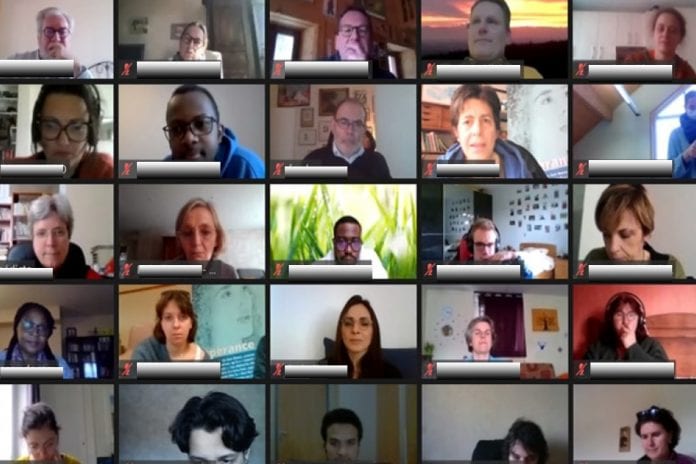 (France). The first online meeting of the Salesian Youth Ministry of the FMA and SDB of the Provinces of France-Belgium South – FRB was held on 12 and 13 March 2021. The participants of the different groups of the Salesian Family and coming from Morocco, Tunisia, Guadeloupe, Belgium, France, and Italy, were school Principals, educators, teachers, animators, young people of the Salesian Youth Movement (SYM), Salesian Cooperators, FMA and SDB, Don Bosco volunteers, Vides members, student groups, families, and religious communities.
The theme chosen was: Animated by Hope.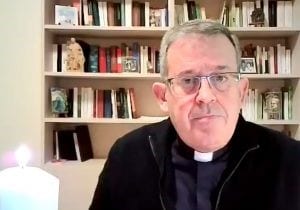 Fabio Attard, SDB, former World Delegate for Youth Ministry and currently Head of Ongoing Formation of Salesians and lay people in Europe,  was the speaker. He invited us to recognize the temptations that can occur in this time of pandemic: fear, inertia, closure, and pessimism by proposing how to deal with them. "It is not so much a question of doing as of being", strengthening the relationship with Jesus and bearing witness to evangelical and charismatic values.
"Hope is above all the attitude of a heart inhabited by the presence of Jesus; looking, listening, responding like Jesus. The way of being with young people is already a message. We must know how to listen to their words and their silences, to let them be protagonists, asking for their contribution. We must welcome them as they are."
Fr. Fabio recalled the welcome given by John Bosco to young people such as Bartolomeo Garelli, Michele Magone, and Domenico Savio. It is a welcome that offers sweetness, which reassures and comforts. He then invited us to be particularly attentive to families in difficulty during this pandemic. "It's not just about being there, it's about being with. If the pandemic reveals that relationships are key, then we need to respond with love. Accompany, but also let oneself be accompanied. Trust is the fruit of hope. We must believe in it to be sowers of hope."
Many initiatives were presented in the sharing groups that helped to face the emergency caused by the Covi-19 pandemic with optimism and creativity.
The meeting was attended by two young people from the Salesian Youth Movement who with the video, "A dose of Christus Vivit every day!" presented the initiative born from the reflection on the Christus Vivit Document.