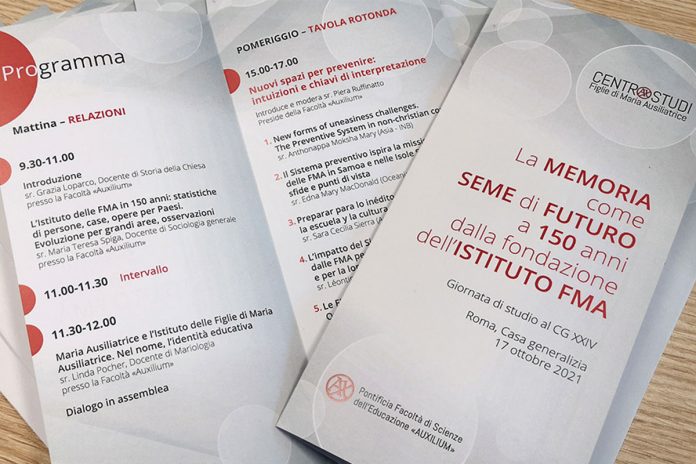 Rome (Italy). On 17 October  2021, the participants in the 24th General Chapter of the Institute of the Daughters of Mary Help of Christians will experience a Study Day on the theme: "Memory as a seed of the future. 150 years since the foundation of the FMA Institute".
The meeting is coordinated by the Principal, Prof. Piera Ruffinatto and by Grazia Loparco, Professor of Church History; Maria Teresa Spiga, Professor of General Sociology; Linda Pocher, Professor of Mariology.
The day includes  some reports in the morning concerning the identity and work of the FMA, and in the afternoon a round table with five voices, which will study some experiences of the Preventive System. Studying in depth the Salesian charism of the FMA, they will focus on two key aspects: Marian filiality and preventive education.
The study day is also an opportunity to officially make an appointment at the International Conference scheduled in Rome, from 25 to 30 September 2022, entitled, "Contribution of the Daughters of Mary Help of Christians to education (1872-2022): journeys, challenges, and perspectives".