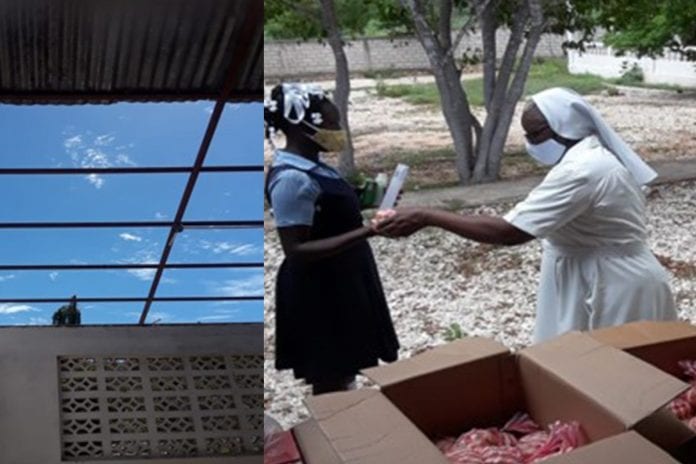 (Haiti). The communities of the FMA of Our Lady of Perpetual Help Province (HAI) live in the state of Emergency in Haïti  due to  tropical storm Laura which, in the night between 22 and 23 August 2020, hit Haiti causing enormous human and material losses.
The Anse-à-Pitres Region, located in the south-east of the country, was among the most affected. The inhabitants have lost almost everything they owned, including gardens and animals. This situation makes them even more vulnerable, most of them are immigrants and refugees in Anse-à-Pitres.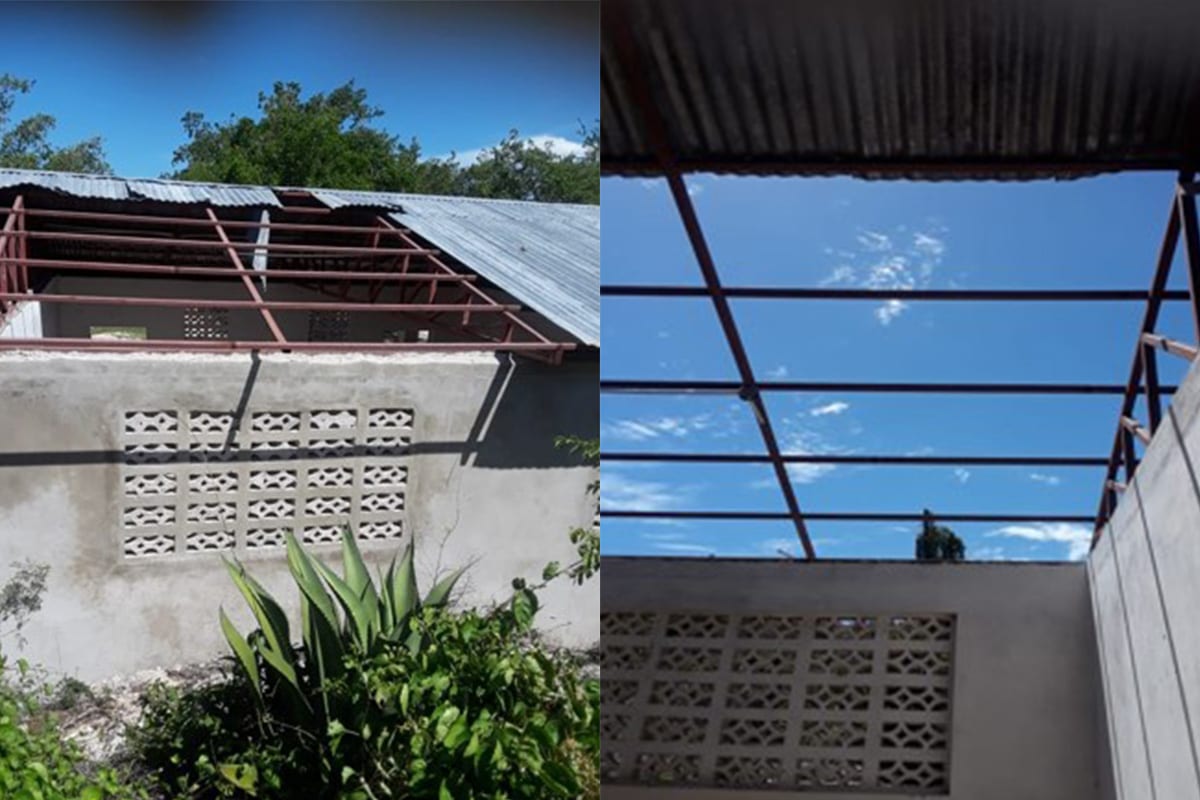 The  FMA house of St. John Paul II suffered considerable structural damage. The flood reached the house which was inundated, heavy rains and the wind swept away most of the tin roof of the School that the FMA manage. Students do not have an indoor environment, and are exposed to the sun or rain.
Working in such precarious conditions involves many difficulties. Most of the students are children of immigrants, and families have suffered great material damage and many no longer have a home.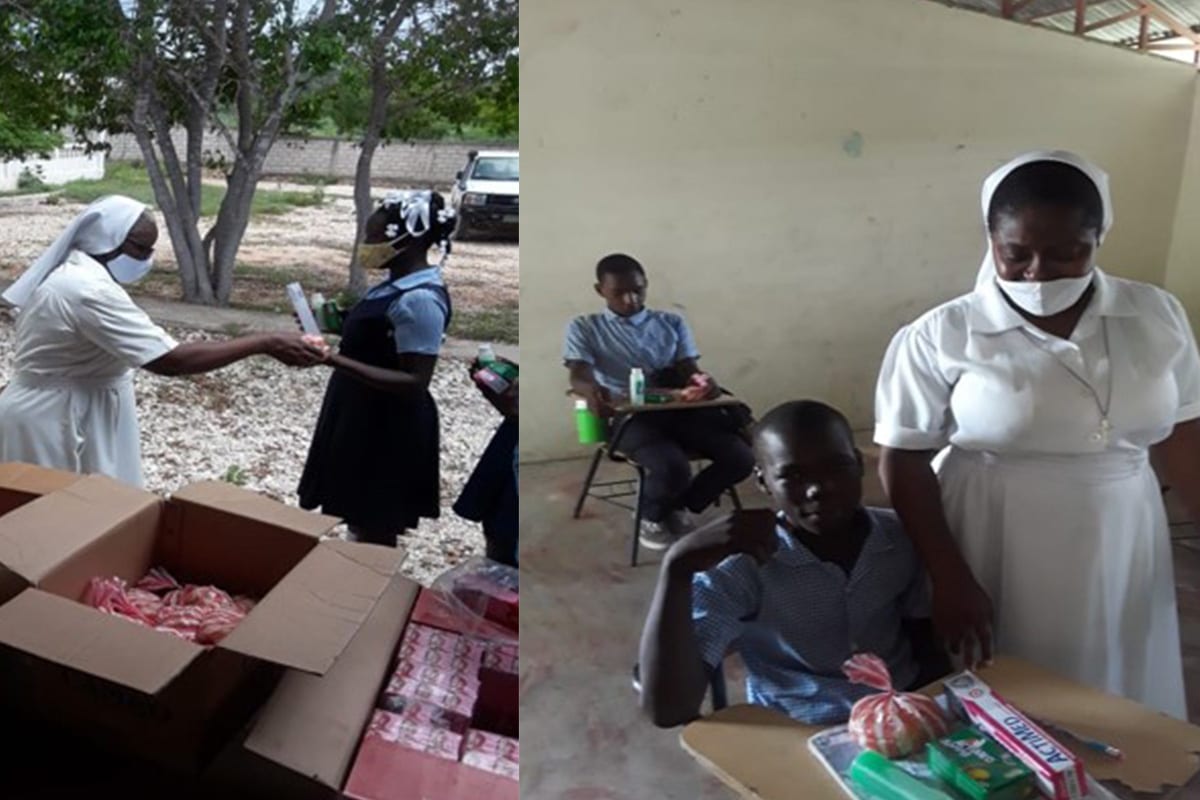 The FMA, continuing the mission of accompanying the poorest and most vulnerable classes,  were able to sustain the students' families by providing daily kits with basic necessities to the school children and young people.
The Anse-à-Pitres region has been in emergency for a long time, and the population continues to experience situations of hardship and suffering. It is necessary to intervene in many sectors of food, education, housing.
However, the construction of a more solid, para-cyclonic roof and the purchase of furniture and school supplies (desks, benches, notebooks, pens, etc.) are urgently needed. This will ensure education for students and under favorable conditions.
In the spirit of family and proximity, the Daughters of Mary Help of Christians wish to give concrete responses to the emergency and continue to help families and students who are many.
The Institute of the Daughters of Mary Help of Christians collaborates in the mission in favor of populations in situations of hardship, counting on the generosity and solidarity of everyone.
Contributions and offers can be sent in the manner indicated on the Web site of the FMA Institute, and indicating in the reason Emergenza Haïti.
"God is never outdone  in generosity"
(Don Bosco – MB II,254).