Santiago (Chile). On 4 September 2021, to celebrate the 33rd anniversary of the Beatification of Laura Vicuña (3 September), the Educating Communities of Mary Help of Christians School and José Miguel Infante High School of Santiago, Chile, of the Daughters of Mary Help of Christians of St. Gabriel Archangel Province (CIL), experienced an ecological day near the Shrine of Laura, on the slopes of Cerro Colorado in Renca.
Children, teenagers, and families, after more than a year and a half due to the Covid-19 pandemic, participated in the initiative "See you at the Sanctuary!" along the path towards the Sanctuary and dedicating themselves to the symbolic reforestation of the hill. More than 50 people collaborated in the planting of native trees, coordinated by the experts of Cultiva, a company dedicated to the regeneration of forests. A Cultiva volunteer illustrated the characteristics of the trees planted: huingan, hawthorn, and quillay, belonging to the sclerophylls, a plant species resistant to the climatic conditions of the Santiago area.
This gesture of care for creation, which is part of the improvement project of the Sanctuary, is enriched by a symbolic meaning, explained by the Executive Director of the Foundation Blessed Laura Vicuña: "We plant trees together with children and families to mark some fundamental stages in Laura's life, which we will later be able to retrace." For Valentina, of the Association "We are Laura Today" (Somos Laura Hoy), this initiative is significant because  it leaves a message to the young people who participate and who can contribute with this gesture to help the planet".
The walk ended in the square of the Sanctuary, where the Eucharistic Celebration took place presided over by Fr. Eduardo Castro, Salesian of Don Bosco from the Province of St. Gabriel Archangel (CIL) who recalled the life and example of Laura Vicuña with the invitation to each one to live Holiness in everyday life.
A student of the Mary Help of Christians School who participated in the celebration with her family and schoolmates, expressed her gratitude for the reopening of the Shrine, "In this time of pandemic we have remembered Laurita in our prayers and, as a family , we have entrusted a lot to her."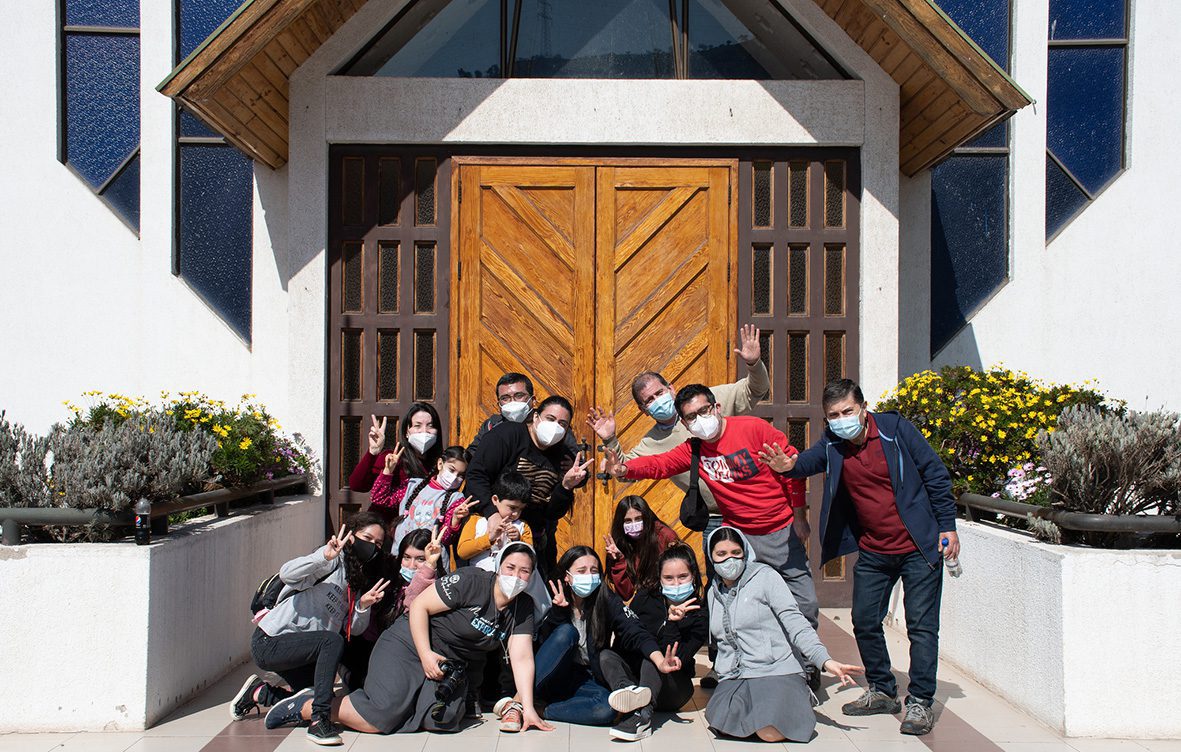 In compliance with health measures,  Laura Vicuña Shrine continues to welcome pilgrims, giving joy and hope to those who can find Laura and her spirituality in this place.
Source: fmachile.org