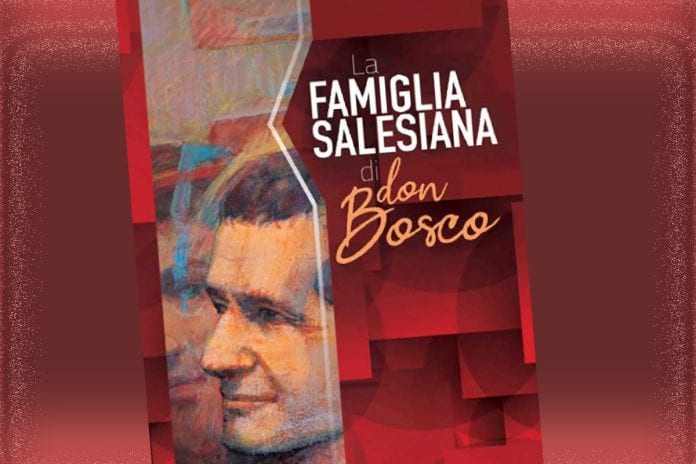 Rome (Italy). The Salesian Family of Don Bosco is the title of the new edition of the book of the Salesian Family, translated into five languages: French, English, Polish, Portuguese, Spanish.
In the celebration of the World Council of the Salesian Family, the Rector Major, Fr Ángel Fernández Artime, urged the preparation of a new edition of the 2000 book, highlighting the rich journey undertaken by the Salesian Family in a context of significant changes and its Configuration with 32 groups that the Holy Spirit has raised up in the Church and in the world.
The re-edition of the book aims to make known the vitality of the Salesian Family, which is spreading considerably and this is the sign of the relevance of the Salesian charism.
The recipients of the book are the Groups of the Salesian Family and each of their members. Furthermore, it is a tool for giving visibility to the identity and educational mission of the Salesian Family in the Church and in society.
"This is the reason why in all our presences, it is indispensable to present the Salesian Family in its richness and diversity, not only as a 'vocational call', but also as an opportunity to thank Don Bosco for the charism received and to build 'authentic vocational communities'  where everyone, with their own age, mission, and personal gifts, finds their place in the plurality of the same charism."
We are all invited not only to leaf through the book, but to take an interest in getting to know the various groups of the Salesian Family well. In this way we will be able to be more responsibly proactive in the proposals addressed to the laity, to the young people who attend our works, implementing what our Constitutions ask of us: "We shall propose alternative vocations in the Salesian Family to young people and our collaborators who feel drawn to share in the mission for young people and for those of the working classes" (Const. FMA 73), Sr. Maria Luisa Miranda, Councilor for the General Family wrote in the Letter sent to the Provincials and the Superiors of Preprovinces.
The book is divided into 5 chapters: the birth and development of the Salesian Family in the Church and in the world; its mission and spirituality; animation bodies; Holiness in the Salesian Family; the identity and mission of the 32 groups of the SF.
"The Salesian Family in the Church at the service of young people"
(Pope Francis)