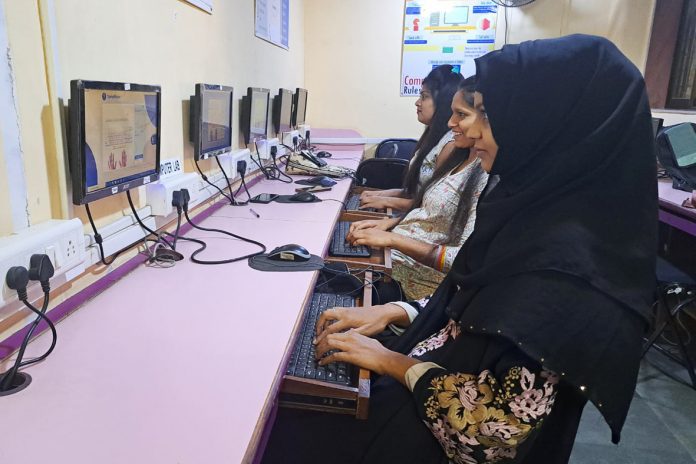 Rome (Italy). International Women's Day is celebrated on 8 March 2023, to focus attention on the value of women in caring for life, and to remember the still long road to guaranteeing women's rights in many parts of the world.
This year's International Women's Day comes as conflicts and violence continue to spread, the global economic crisis affects the most vulnerable sections of the population in every country and the consequences of climate change are becoming increasingly alarming. In this context, despite the fact that some progress has been made in recent years, women remain highly vulnerable and subject to violence and injustice, also in terms of access to technologies.
"DigitALL: innovation and technology for gender equality" is therefore the theme chosen by the United Nations for the Day 2023, in line with the priority theme of the 67th session of the UN Commission which takes place from 6 to 17 March 2023, focusing on "Innovation and technological change and education in the digital age to achieve gender equality and empower all women and girls."
According to United Nations reports, 37% of women do not use the internet and 259 million fewer women than men have access to the internet. A gendered approach to innovation, technology, and digital education can raise awareness of women and girls about their rights and civic engagement.
On the occasion of the event "Dare peace. The ways of education" held on 7 March 2023 at the Pontifical Faculty of Educational Sciences «Auxilium», Alexandra Valkenburg-Roelofs, Ambassador of the European Union, expressed herself as follows, "The advent of digitization has brought many changes to the social, political, and economic levels. In the context of gender equality, digitization offers a concrete means to support women's rights. If used sustainably and appropriately, digitization represents a powerful driver of equality, inclusion, and growth, able to offer immense opportunities to women all over the world."
VIDES International (International Women's Volunteering Education Development), and FVGS Onlus (Youth Volunteering and Solidarity Foundation Onlus), associations promoted by the Institute of the Daughters of Mary Help of Christians, have been working for years to protect women's rights and to promote education as a privileged key for the promotion of human rights and sustainable development.
Specifically, VIDES International, through its development projects, promotes Sustainable Development Goal number 5, namely "Achieve gender equality and empower all women and girls."
At the international level, VIDES International continues its commitment to promote girls' rights. In 2022, thanks to the implementation of development projects with the specific objective of female empowerment and the fight against gender-based violence, approximately 6,000 women were reached. VIDES includes the dimension of "gender equality" in all its types of intervention, making this component transversal to all projects, whether they are in the educational, health or agricultural fields.
Thanks to the research project on the impact of Covid-19 on  living conditions and respect for the rights of girls in some of the most vulnerable communities in Kenya, South Sudan, India, Nepal, Ecuador, and Peru, it has been possible to develop and strengthen joint advocacy actions among women's congregations in the field.
Furthermore, FVGS Onlus, through distance support, guarantees hundreds of girls and boys in Asia, Africa, Latin America, and Europe the opportunity to study and grow up in a protected environment, developing their potential. It therefore works towards achieving Sustainable Development Goal number 4 (Provide quality, equitable, and inclusive education and learning opportunities for all).
In this complex historical moment, the words of Pope Francis nourish hope and the desire for peace:
"The Woman is the one who makes the world beautiful, who guards it, and keeps it alive. She brings you the grace that makes things new, the embrace that includes, the courage to give oneself. Peace is woman. She is born and reborn from the tenderness of mothers. Therefore, the dream of peace comes true by looking at women" (March 8, 2019).
These words are also an invitation to remember that we are all called not to close our eyes to injustices and human rights violations and to act, in the place where we live, so that governments take action to implement programs in defense of women and of gender equality.