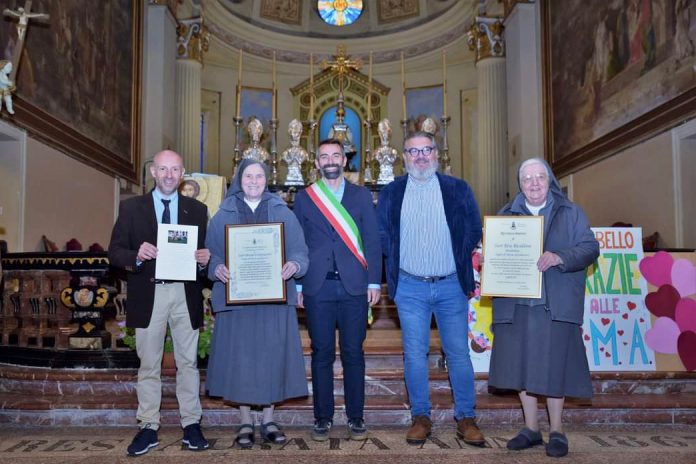 Mirabello (Alessandria). On 2 October 2022, on the occasion of the 100th anniversary of the nursery school, the Municipal Council of Mirabello Monferrato, in the province of Alessandria, conferred honorary citizenship on Sr. Bruna Campagnaro, Daughter of Mary Help of Christians of Mary Help of Christians Province (IPI).
For almost 100 years – from 1899 to 1991 – the FMA worked fruitfully at the service of the young people of the town. In Mirabello they found fertile ground, already trodden by Don Bosco, to sow and inspire the vocation of many young people. In fact, 37 are the FMA vocations from Mirabello, including some missionaries.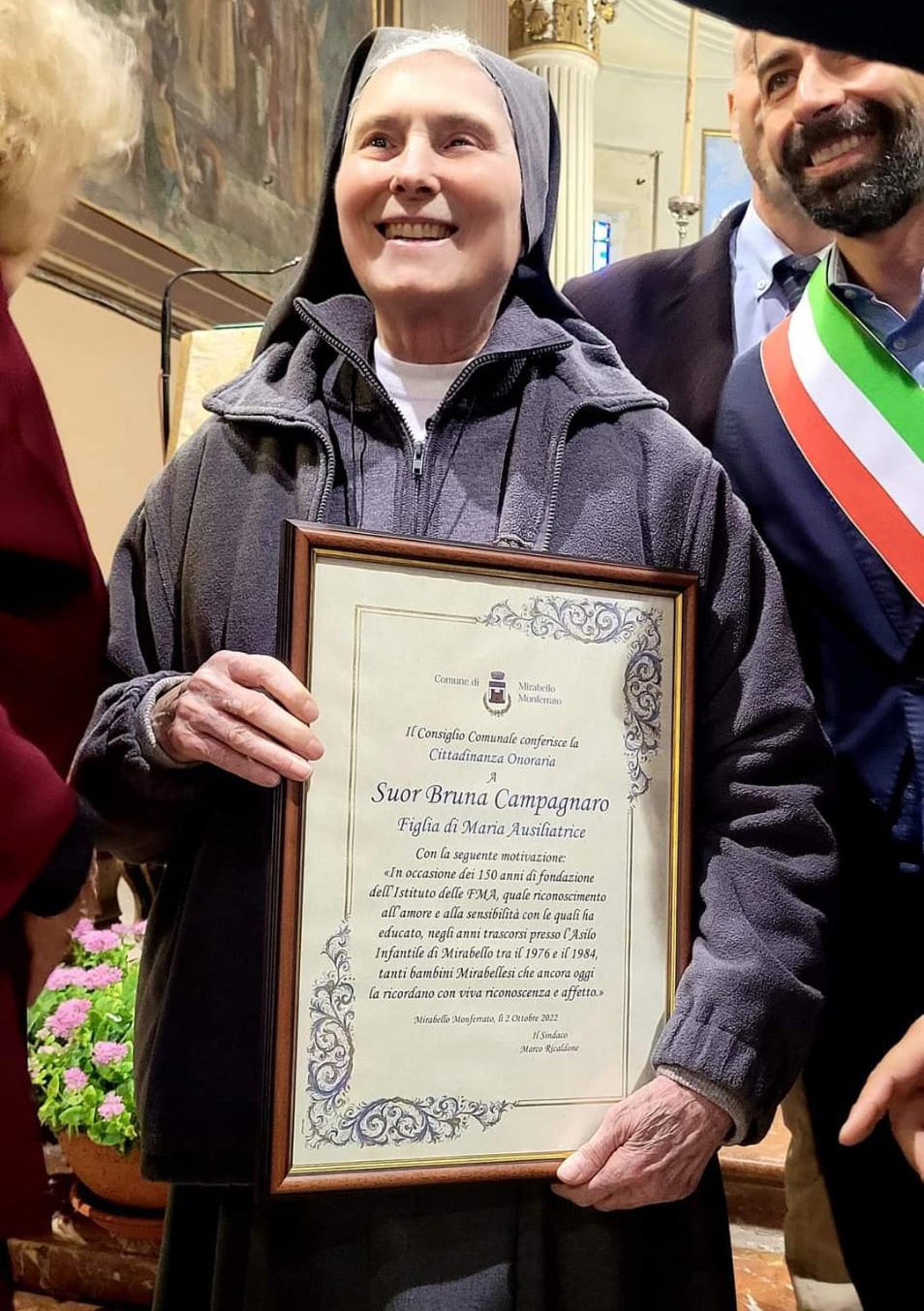 Sr. Bruna Campagnaro, now in Mary Help of Christians Community in Alexandria, she is among the last FMA presences in Mirabello, where she left beautiful memories, above all for her affability and contagious smile. The Municipal Administration wanted to confer honorary citizenship on her with the following motivation:
"On the occasion of the 150th anniversary of foundation of the FMA Institute, in recognition of the love and sensitivity with which she educated in the years spent at the Kindergarten of Mirabello between 1976 and 1984, many of Mirabella's children still today remember her with deep gratitude and affection."
Honorary citizenship was conferred by the Mayor, Marco Ricaldone, at the end of the Eucharistic celebration at the parish church of St. Vincent. In conferring this honor, the Administration and the whole town recognized the importance of the educational work carried out by all the FMA who worked in Mirabello and those born in Mirabello who carried out their mission elsewhere.
The feast then took place in the premises of the oratory, with lunch and the afternoon animated by the young people of the catechism, who prepared a theatrical presentation on the origins of the FMA, the songs of the Past Pupils, and the projection of a video on the history of the FMA in Mirabello.
Despite having left Mirabello over 30 years ago, the esteem and affection towards them are still great, proving how a good   seed always bears excellent fruit. The Oratorians and the Past Pupils of the School were happy to have once again been able to spend a family day with the Daughters of Mary Help of Christians in joy and gratitude.