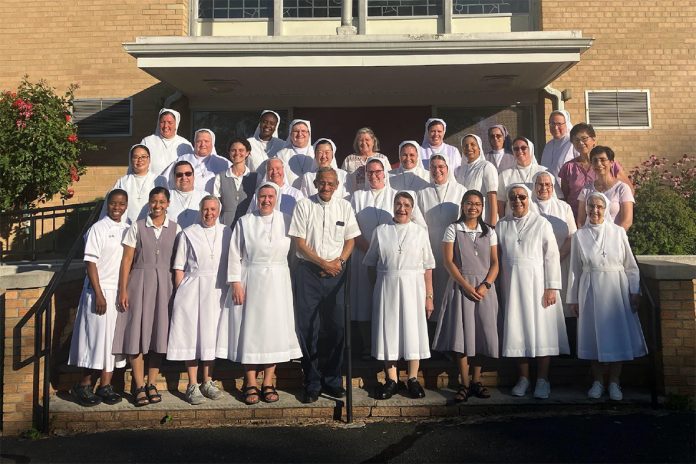 Newton (United States). Between the end of July and the beginning of August 2023, at Sacred Heart Spirituality Center in Newton, New Jersey, 24 Daughters of Mary Help of Christians, three Novices, and three Don Bosco Volunteers (VDB) from Saint Joseph Province (SEC) of the United States and Canada, lived the Spiritual Exercises, the last of four, preached by the Rector Major emeritus of the Salesians of Don Bosco, Fr. Pasqual Chavez Villanueva.
"Don Bosco is certainly among us and we are honored by his paternal presence", said Sister Lise Parent, one of the participants.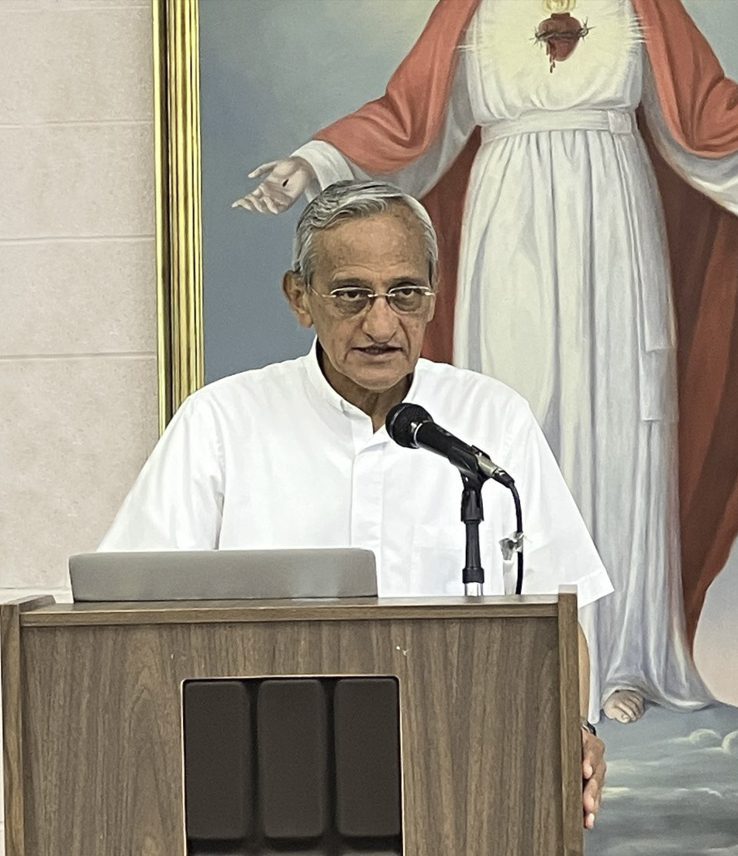 Fr. Pascual Chavez presented 13 talks on the mysticism of the Christian life, the encounter with God, the Salesian mission, fraternal communion, the evangelical counsels, various Encyclicals of Pope Francis, and other relevant topics for religious life. He reminded the participants that a mystic is someone who can see and seek God in all things, and is totally consecrated to the happiness of young people.
The Provincial, Sr. Joanne Holloman, gave the Good Night each evening based on articles of the Constitutions according to the theme "With Mary, we are a life-giving presence; we live in virtue." Sr. Joanne also made herself available to each FMA for the personal colloquy. Her example of fidelity to her duties until the last days of her mandate was an inspiration and an encouragement for all the participants. On 6 August, the transition took place with the new Provincial, Sr. Colleen Clair.
The FMA, Novices, and VDB who participated in the Exercises expressed their gratitude to Fr. Pascual, to Sr. Joanne, and to the community of Sacred Heart Center for allowing them to take a break from all other activities and enter deeply into dialogue with the Lord, nourished by silence, reflection, the sacraments, the preacher's talks, the maternal accompaniment of Sister Joanne… and also the excellent meals and the beauty of the places.
This fourth and last of the annual Spiritual Exercises of the SEC Province brought many emotions, preparing for the Perpetual Profession of Sr. Kelly Schuster, three First Professions, and the renewal of religious vows of the nine temporary professed sisters.