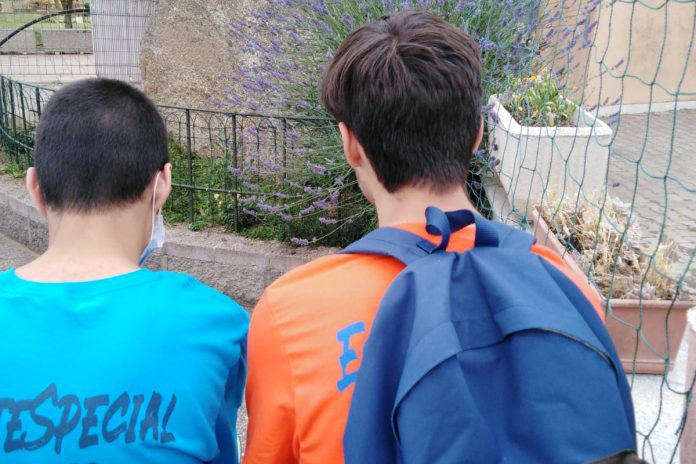 Nuoro (Italy) On 22 June 2020, Domenico Savio oratory of Nuoro (Sardinia), of St. John Bosco Province (IRO), kicked off the Special Summer.
"Children's Summer" is an educational time that is prepared and preserved by inventing new ways of being close to children and young people, especially in this post-pandemic situation of Covid-19. In order to welcome children and young people safely, the Daughters of Mary Help of Christians and the Salesians of Don Bosco dedicated themselves to the preparation of the rooms in compliance with the norms. During the first week of activity, volunteers, educators, and animators, together with the FMA and the SDB, committed themselves to respond to the needs of families to ensure that the children could be together.
The theme that accompanies the days of about fifty Primary School students is "Far but close", the story of a hedgehog puppy named Sting, who lives only because of the spines that frighten those he meets, but he is also afraid. Through a series of encounters with different forest animals, Sting begins to know himself and to be more confident in those close to him. The proposal to children that comes from this story is to be confident, while respecting the 'distance' due, both in this time of Covid-19 pandemic, and in life experiences.
The morning has two great moments: formation in small groups with the animators and assistant-animators, followed by workshop activities (sports, music, dance, manual skills) and a long playing time.
In the afternoon, activities that fall within the educational path the First Year Secondary School are carried out with about twenty young people with the help of animators. The red thread of the encounters are the spices: what matters is the quality and knowing how to be together without losing one's identity.
The certainty that Mary Help of Christians walks in the Salesian Houses makes us courageous in the proposals so that, with the necessary security measures, summer 2020 can be truly special for children and young people.