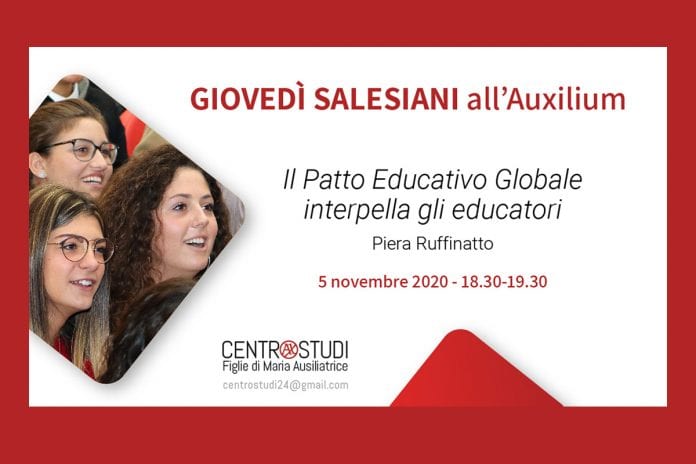 Rome (Italy) The Studies Center on the FMA of the Pontifical Faculty of Education Sciences "Auxilium" in Rome proposes a series of online meetings on the topics of pedagogy, spirituality, and history of the Daughters of Mary Help of Christians which will be held from November 2020 to April 2021.
In the second year of preparation for the 150th anniversary of the Foundation of the FMA Institute (1872-2022), dedicated to the mandate: "I entrust them to you", and on the 50th anniversary  of the canonical erection of the Faculty of 'Auxilium', the initiative is a sign of sharing and service to the educational mission.
The interventions of the speakers will be broadcast in direct streaming on the YouTube Channel of the Center for Studies on FMA of the 'Auxilium' Faculty. At the end of each meeting, the recording of the intervention will remain available on the  YouTube Channel, to allow educators, educating communities, FMA religious communities, and those interested in the issues to transform the current charismatic and educational challenges into formative opportunities.
In the first appointment on Salesian Thursdays at Auxilium, on 5 November 2020, Sr. Piera Ruffinatto, Dean of the Faculty, will speak on the theme: The global educational pact challenges educators.
The complete program: