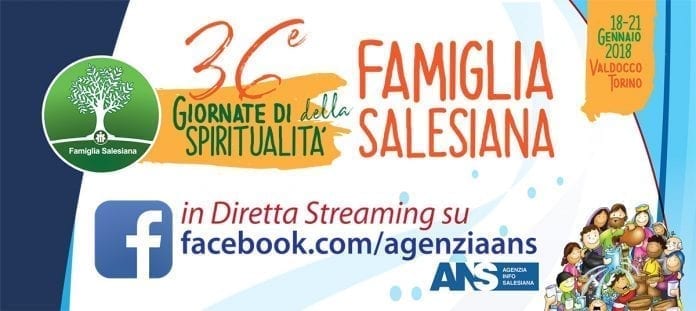 Turin (Italy). From January 18 to 21, 2018, Turin Valdocco will host the 36th Salesian Family Spirituality Days on the theme of Strenna 2018 "Lord, give me this water" (Jn 4: 15). Let us cultivate the art of listening and accompanying."
The annual appointment of this edition has a special meaning: it is the first year, in fact, that the Spirituality Days will take place in Turin, where Don Bosco gave his first message to his spiritual children, the message which over time has taken on the name of 'Strenna'.
Accompanied by the presence of the Rector Major, Fr. Ángel Fernández Artime, X successor of Don Bosco; by the Vicar General of the Daughters of Mary Help of Christians, Sr. Chiara Cazzuola representing Mother General who is in Kenya for the Triennial Verifica; by Sr Maria Luisa Miranda, Councilor for the Salesian Family; and by many SDB, FMA, laity, and young people of the various SF groups: there are about 400 participants, coming from five continents and belonging to 21 groups (out of a total of 31) of the Salesian Family.
The 36th SFSD will be transmitted in direct streaming on page Facebook di ANS