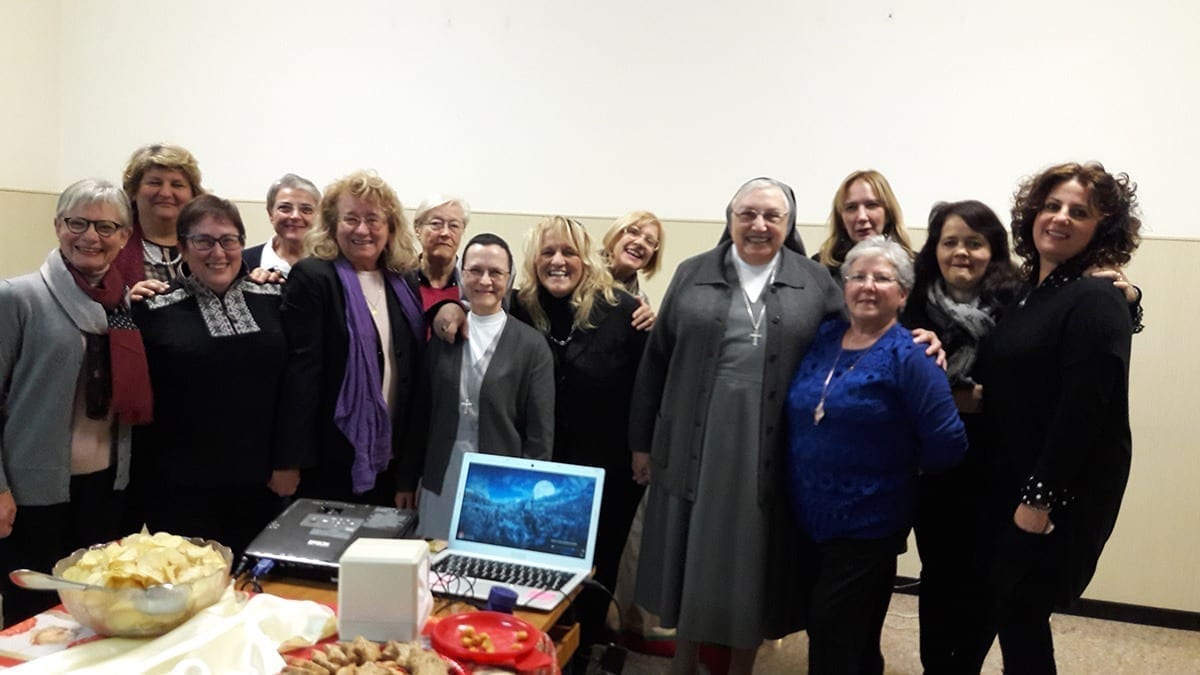 Rome (Italy). On December 15, 2018 at the Generalate of the Daughters of Mary Help of Christians in Rome, representatives of the FMA Past Pupils, Nonunodimeno ONLUS, Vides International, and the Salesian Cooperators gathered together to exchange Christmas greetings with Mother General.
This year, the sign of Christmas solidarity was for Syria, a Country of ancient beauty and great spirituality, even if today it is marked by poverty and terrorism.
The FMA Past Pupils contribute to the realization of the two schools at Damascus and at Aleppo founded on the values of peace and solidarity, without distinction of religions.
After a time of prayer and sharing, Mother Yvonne Reungoat expressed her greetings.  "One of the most beautiful signs is being together as the same family.  We need to ask for peace in Syria that life may be stronger than death.  In this Country, unity among the religions is strengthened  in the time of need.  A good co-existence among the religions is the future, the workshop for peace.  Our sisters at Damascus never abandoned their mission and they multiplied initiatives of support for the young and for the women.  Jesus Prince of Peace, is now present in every part of the world through us".
Mother made reference to Strenna 2019 of the Rector Major,  Fr. Ángel Fernández Artime in which he presented the journey of Salesian holiness, a road that is simple and joyful even though it is not without difficulties.