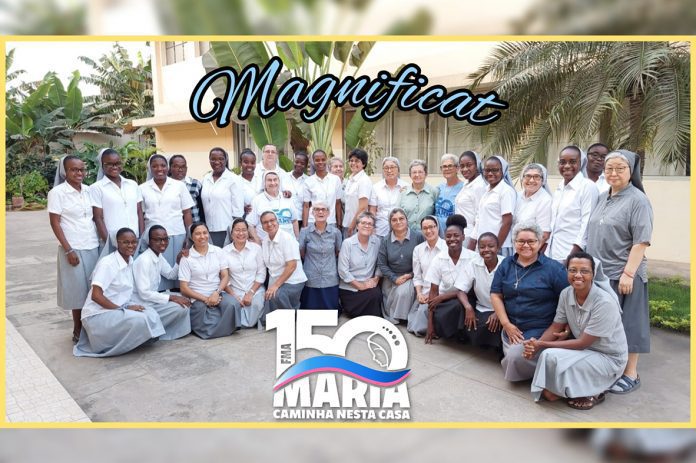 Luanda (Angola). On 7 August 2022, as part of the celebrations for the 150th anniversary of the foundation of the Institute of the Daughters of Mary Help of Christians, 33 Daughters of Mary Help of Christians of the Preprovince   Queen of Peace (ANG) participated in the first Assembly of the six-year term with Sr. Natália Miguel, Superior of Preprovince, at the "Vila Mornese" headquarters in Luanda.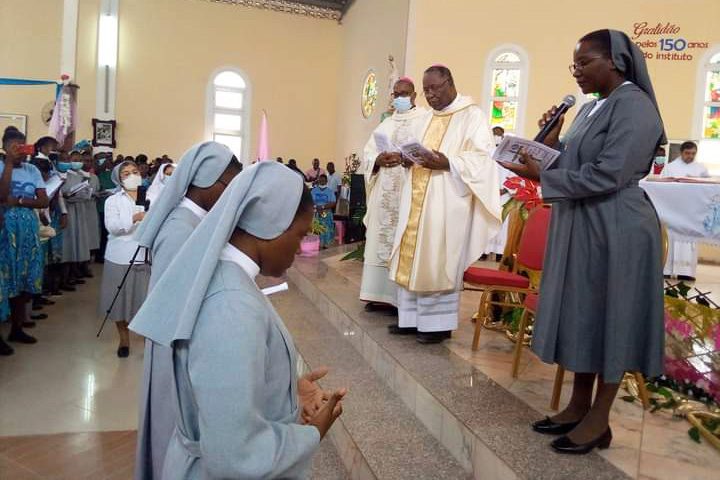 On 5 August 2022, the Preprovince celebrated the 150th anniversary in the Parish of St. John the Baptist of Cacuaco, with the First Professions of three young women at the Eucharistic Celebration presided over by Msgr. Filomeno do Nascimento, Metropolitan Archbishop of Luanda, in the presence of representatives of the Educating Communities of the FMA presences and of various members of the Salesian Family.
The Assembly of 7 August was therefore characterized by an atmosphere of celebration, of encounter between generations, of sharing gifts, with the presentation of two new missionaries and three newly Professed Sisters.
"Give me a docible and docile heart to your Word, Lord" is the refrain that marked the day, on the theme: "Continuity of the journey: perspectives for the practice of the Private Encounter in the Preprovince". In the sharing in groups and in the assembly, the great charismatic value of the Private Encounter was reaffirmed with conviction and the desire to make it ever more relevant as an instrument of mutual accompaniment.
The participating FMA expressed their gratitude to the Preprovince Superior for the day of grace lived and for the opportunity to deepen and share life and charismatic contents.