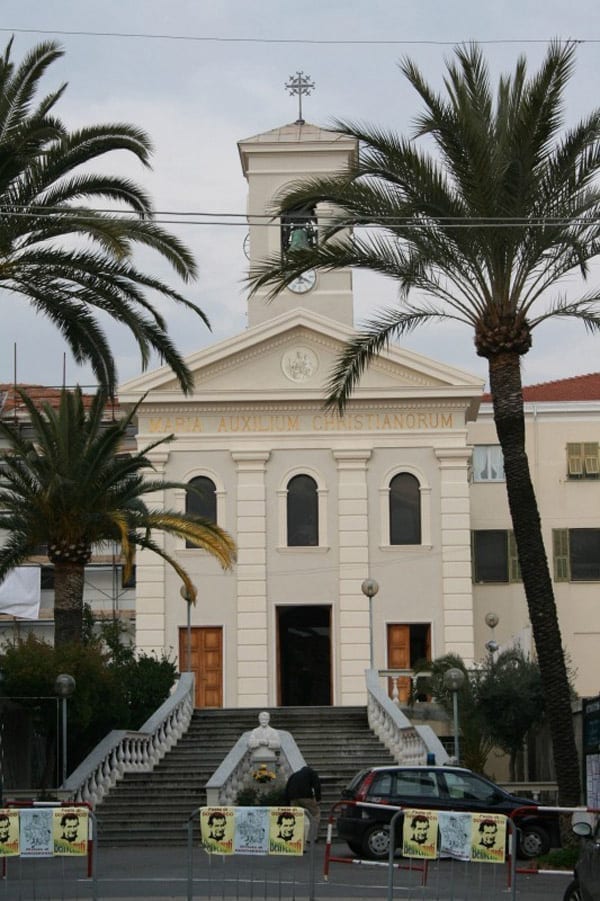 Vallecrosia (Italy). To celebrate Don Bosco is to celebrate joy, festivity, life. On Wednesday, January 31, the children of the first and second grades of the Liguori area, honored Don Bosco, the Father and Teacher of Youth, Founder of the Salesians and of the Daughters of Mary Help of Christians. Present were SDB, FMA, many parents, past pupils, and friends of Don Bosco.
Holy Mass, celebrated by the Bishop Msgr. Antonio Suetta, began with the re-enactment of Don Bosco's dream at 9 years: the boys of the Andrea Doria School represented Johnny Bosco, when he dreamt: "I will give you a teacher and she he will teach you the way".
The Bishop highlighted that "it was this dream which gave origin to all of Don Bosco's work, characterized by an unconditional love for the young transmitted with joy that gives life and helps to grow from within to the point of 'becoming good Christians and honest citizens', as Don Bosco would say to the young boys. But to grow, we have to ask ourselves a precise question and reflect on the possible response: What does God want of me? What could His plans be for my life? Leave the doors of your hearts open and listen to the call of the Lord, like Johnny did, who did not understand right away what the Lord was asking of him, but he knew how to listen and let himself be guided by Him to learn the good life of the Gospel".
Recalling one of the boys who frequented Don Bosco's Oratory, who then shared the glory of the altar, St. Domenic Savio, Bishop Suetta told the children: "Make your own what this young Saint understood about the climate Don Bosco wanted for his boys and which Domenic had breathed: 'Know that here we make holiness consist in being very cheerful'. There is no holiness without authentic joy".
The Bishop then turned to the educators: "Your role will remain fundamental alongside the families in the wonderful adventure of education. It is not only about teaching concepts, but also about teaching how to move in the world, faithful to Don Bosco's happy intuition. He wanted to see 'good Christians and honest citizens' coming out of his school, able to move in today's frenetic society, but attentive to the values ??of all times, in order to build a society founded on justice and charity, especially towards the poorest and most defenseless people".
It was a moment of family, of celebration, of joy: looking at the crowd of young people, one seemed to hear Don Bosco's words: "I want you happy in time and in eternity!"