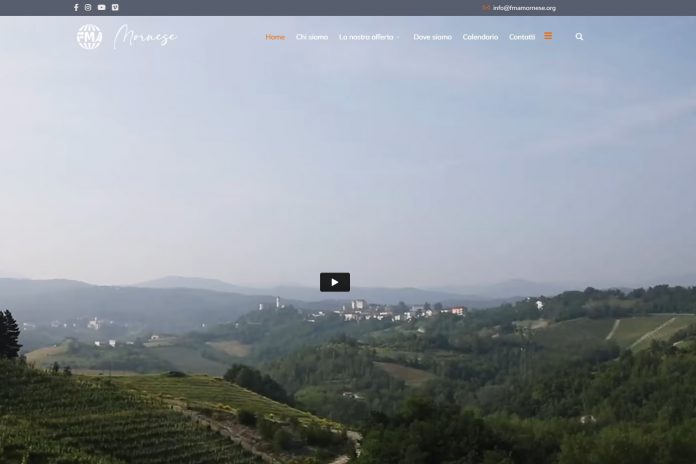 Rome (Italy). The Website of St. Mary D. Mazzarello Community of Mornese, of Mary Help of Christians Province (IPI) – www.fmamornese.org – inaugurated on 5 August 2022, on the occasion of the celebrations for the 150th anniversary of foundation of the Institute of the Daughters of Mary Help of Christians, offers the opportunity for a "Virtual Salesian Tour" of Mornese and of Nizza Monferrato (AT).
The aim is that of offering a deep experience, although virtual, of the places that contributed to making Mary Domenica Mazzarello and the first Sisters of Mornese the foundation stones of the "Living Monument of gratitude to the Help of Christians" desired by Don Bosco.
Through a path created with detailed photographic shots, the FMA Communities, the Educating Communities, and users in general, are guided through a '360 degree' visit of the Mazzarelli, Valponasca, Sanctuary, Collegio, and Nizza Monferrato, to allow oneself to be surprised by those charismatically significant places that still speak to each one today as they did for the first FMA 150 years ago.
This modality allows for the accomplishment of a short pilgrimage from any part of the world in which one finds oneself.  It can also be a way of preparing oneself deeply for a real and proper visit if there is the possibility of physically coming to visit these places.
The impressive photographic images of the Virtual Tour can also be used as a resource of formative times of groups and Communities, or to accompany the reading of the charismatic sources: Cronistoria, Letters of Mother Mazzarello, etc. thus enriching contemplation and prayer.
The site also shares the materials of the virtual pilgrimage "A yes that extends over time" made in 2021/2022 for the 150th anniversary of the FMA Institute.
"It will mean listening to and welcoming the voice of Mother Mazzarello, her invitation to the Sisters of that time, and to us today, to the evangelical splendor of the essential, to the purity of love" (Circular no. 1014).