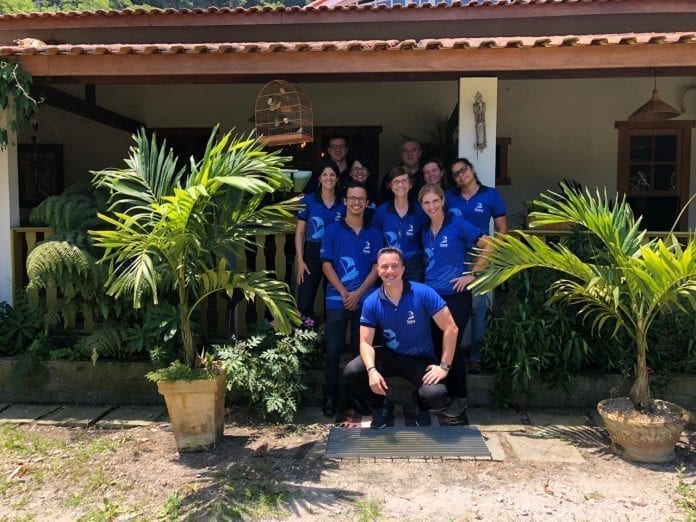 Macaé (Brazil) On November 5, 2019 the coordinators and members of the University Pastoral of the Salesian Catholic Faculty and of the Higher Institutes of Mary Help of Christians Educational Center of (ISECENSA) participated in a meeting in Macaè, with the aim of reflecting on some  guidelines and challenges of pastoral care in the academic field, through the study of the document 'ad experimentum' of the three-year period 2019-2022 on 'Guidelines for Pastoral Care of Institutes of Higher Studies of the Daughters of Mary Help of Christians (ISS-FMA).'
The general director of FSMA (Salesian Faculty of Mary Help of Christians), Sister Carmelita Agrizzi, highlighted how university pastoral care should constitute a space for listening and an empathic gaze towards others.
In his presentation, Fr. Murialdo Gasparet also underlined the importance of helping young people understand and experience the Word of God, which is the bearer of values. In the program of the meeting there were also reflections on the following documents: the 'Apostolic Exhortation Gaudete et Exsultate of Pope Francis on the call to holiness in the contemporary world' and the 'Circular of Mother Yvonne Reungoat for the anniversary of human rights,' on the basis of which the participants could reflect on openness to proposals that lead each young person to a personal encounter with Christ starting from faith, reason, science, and culture.
It is now a question of studying and reflecting as Institutes on the guidelines drawn up for the document, object of this meeting, to offer young people a better service and an education that can accompany the person towards the fullness of life.
For further study: